This winter's Toronto International Boat Show (TIBS) will run from Friday, Jan. 17 to Sunday, Jan. 26, 2020 inclusive (10 days). For more information about the show, check out the TIBS website.  If you are attending the show, be sure to drop by the GLCC booth (1740A) to say hello!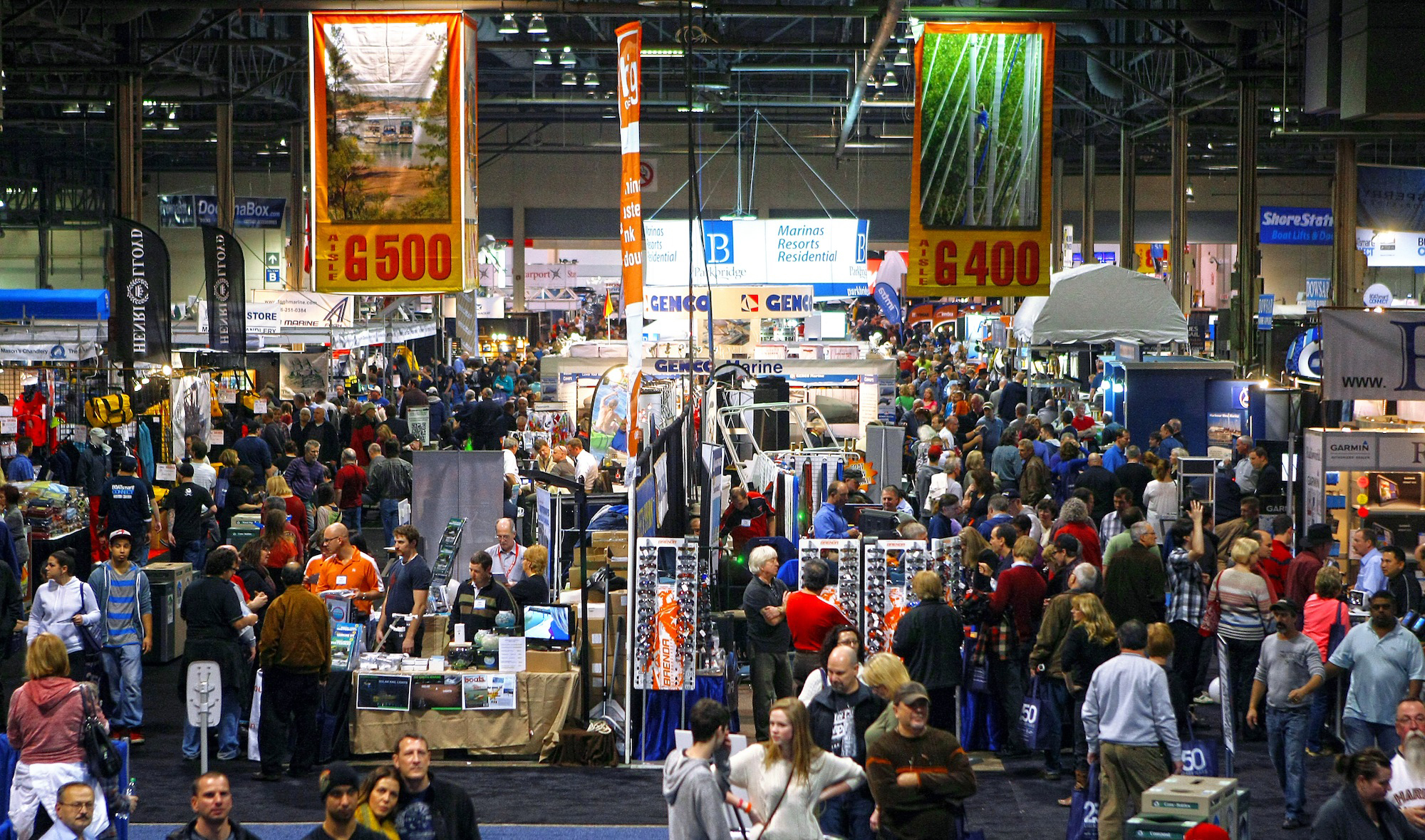 Boat shows are always good opportunities to promote the club and solicit new members. The GLCC has had a booth at the TIBS for two decades. The booth is staffed entirely by GLCC members. I am very pleased to report that thirty (30) members have come forward to volunteer to work the GLCC Booth at the 2020 TIBS. Many will travel from outside of the Toronto area to do so. Many have worked at the show for more than 5 years while others have volunteered for over 10 years.  On behalf of the GLCC, I thank each and every one of them!!
While our scehdule has now been completed for the 2020 boat show, we are always interested in recruiting new volunteers for future years. Please contact Cynthia Sunstrum at cynthiasunstrum@gmail.com or by phone at 613-793-4984 if you have any questions about volunteering at the show and/or are interested in having your name added to the list of prospective volunteers for the 2021 show :) It is a fun and easy way to help out your Club!