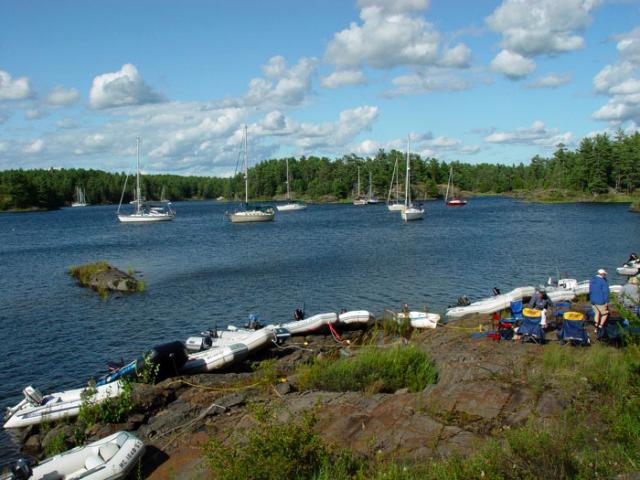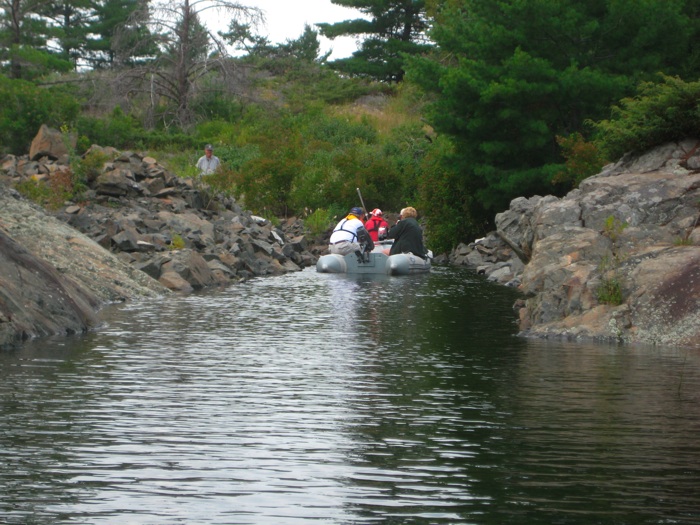 The dinghy exploration trip (narrow passage!).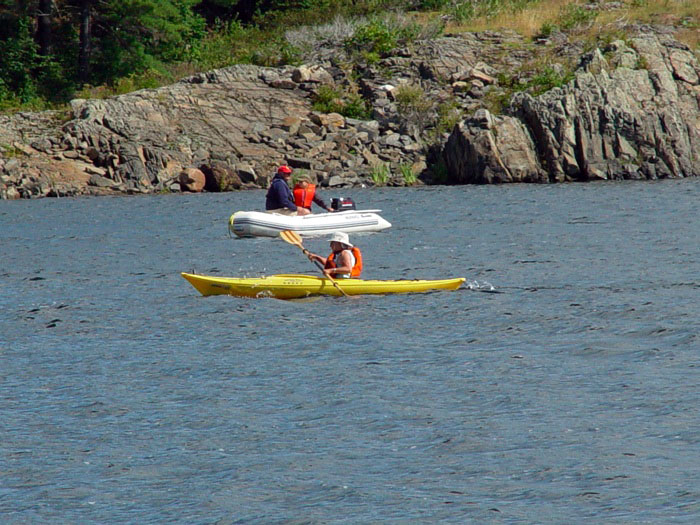 George Bartlett (Lucretia) doing a "horizon job" on the kayak racing fleet...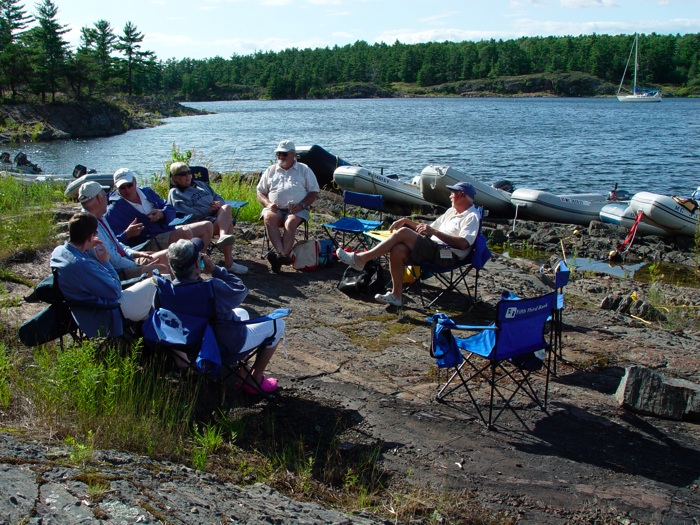 Part of the large GLCC contingent from Cheboygan's Duncan Bay Boat Club...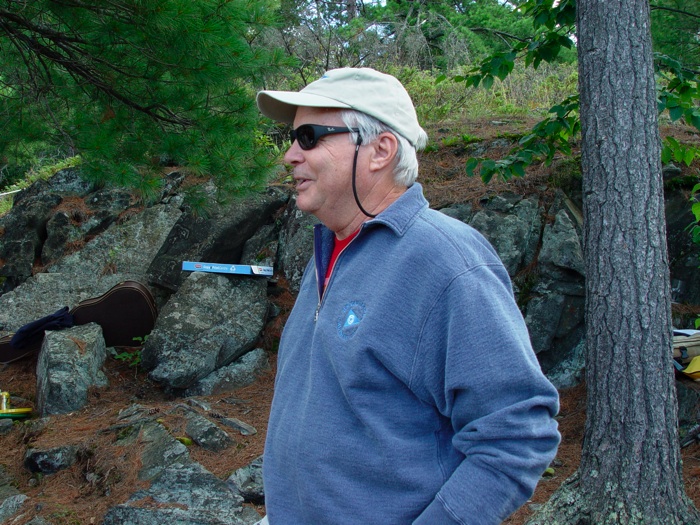 Past Commodore Joe (Put 'n Call) officially welcoming the group...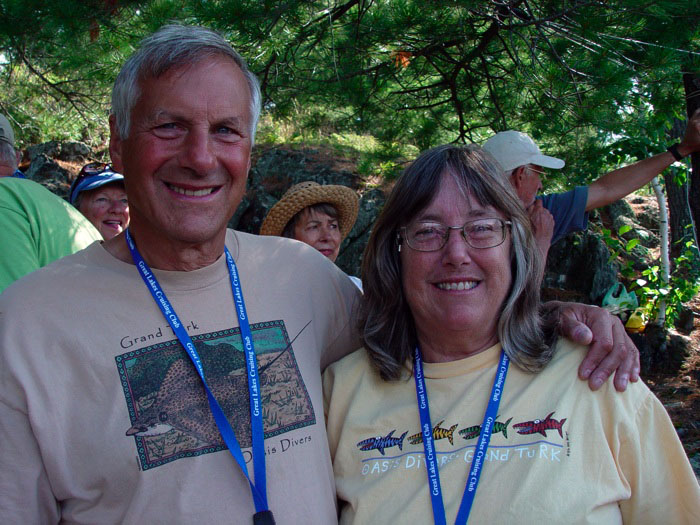 The event organizers, Mel and Susan Durchslag (Class Act)...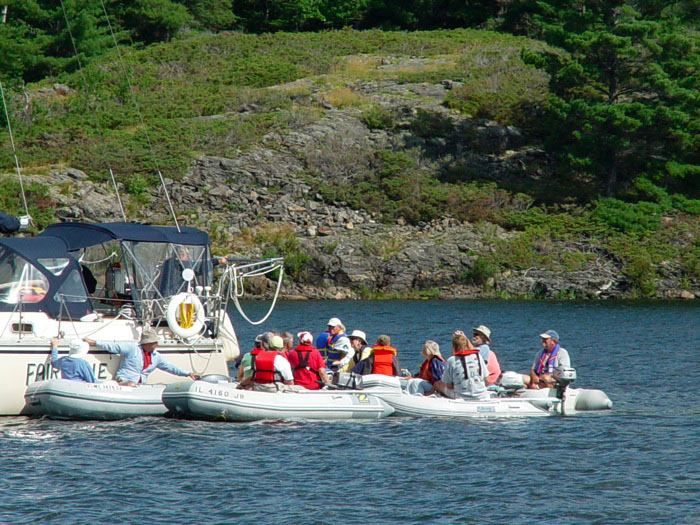 Getting instructions for the dinghy races from Venetia on board Fairy Tale...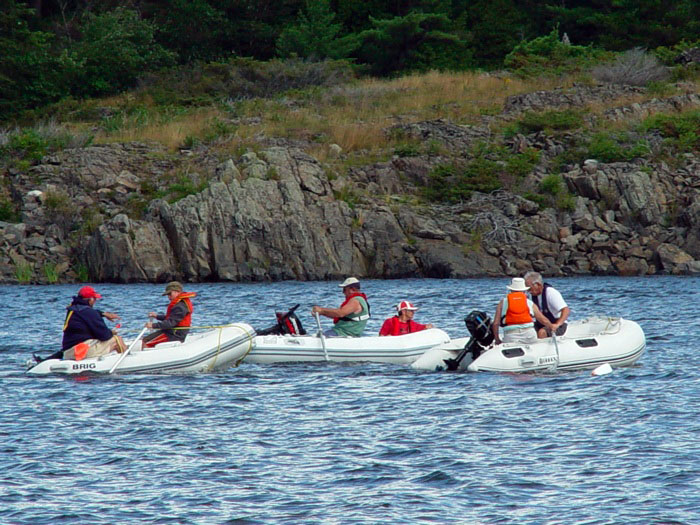 The rowing start for the dinghy races...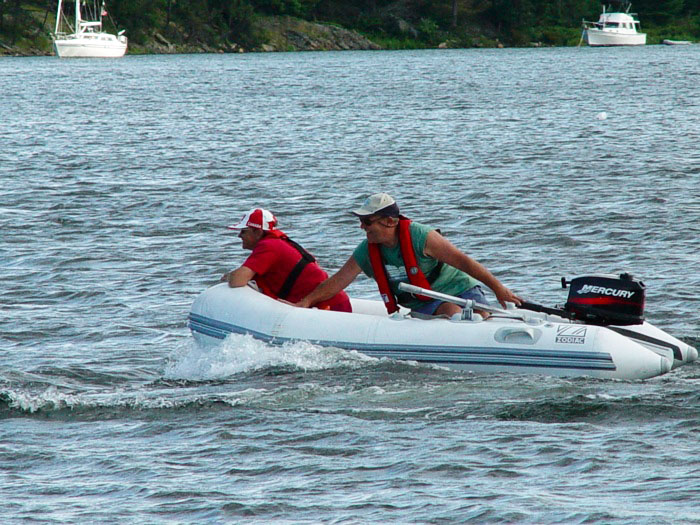 The O'Learys (Trollop) sprinting in the dinghy race...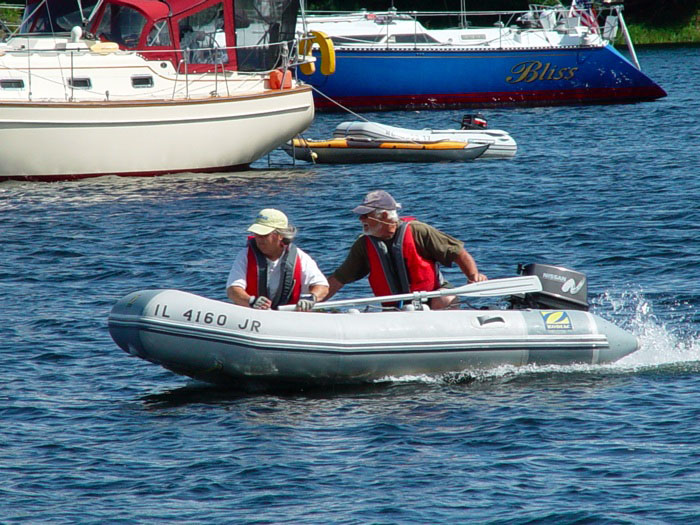 Full tilt for the finish line on Toucan's dinghy...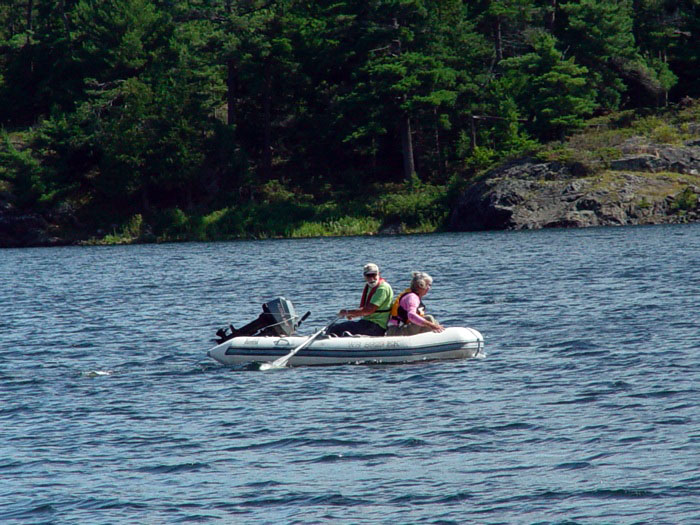 Donna and Dave Steffans leading the "unlimited hp" class (shown here in the one-person-power rowing portion of the race)...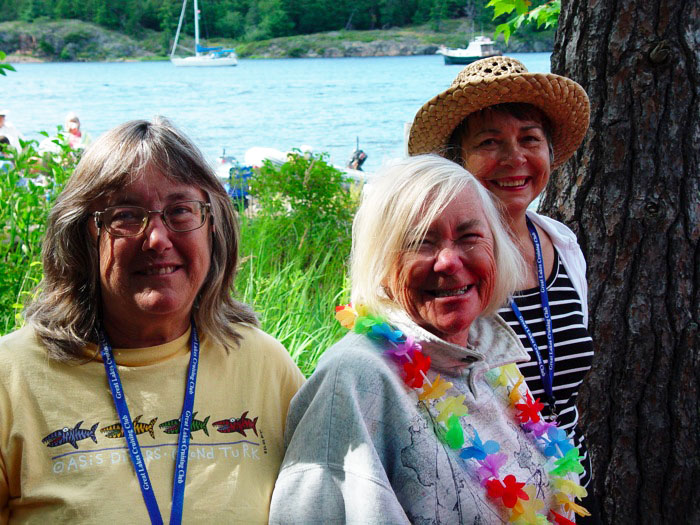 Sue, Ann, and Baerbei enjoying the Friday happy hour...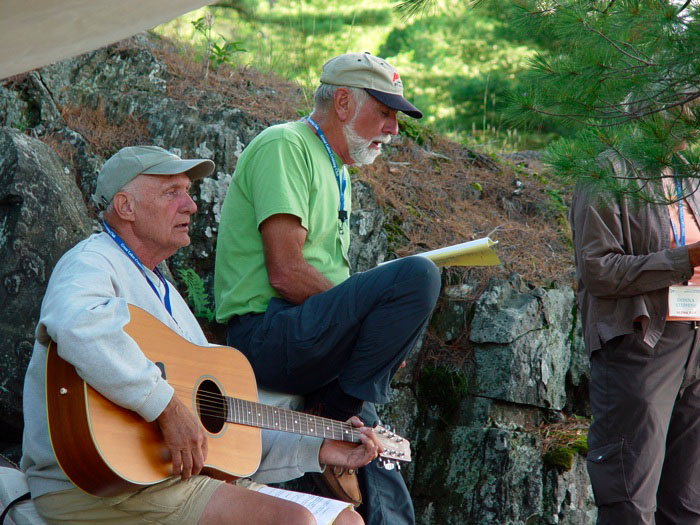 Sing-along leaders Ted Moorhouse and Dave Steffans...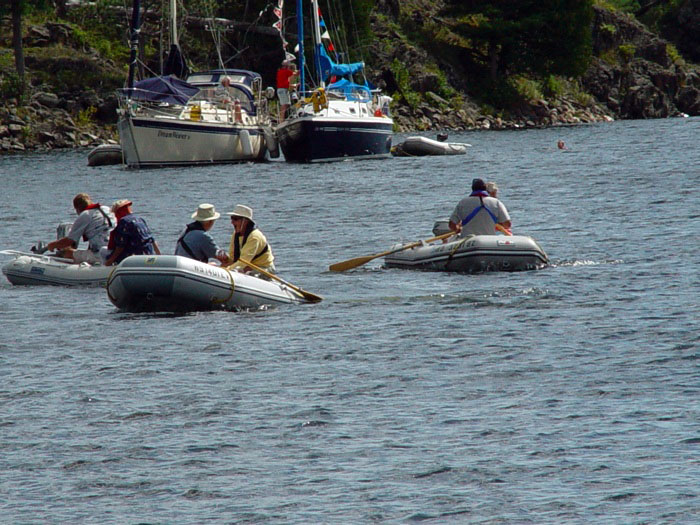 In the dinghy races, the difficult transition from rowing to motoring (a bit of chaos)...
Below: the dinghies, gathered for the Friday evening happy hour...