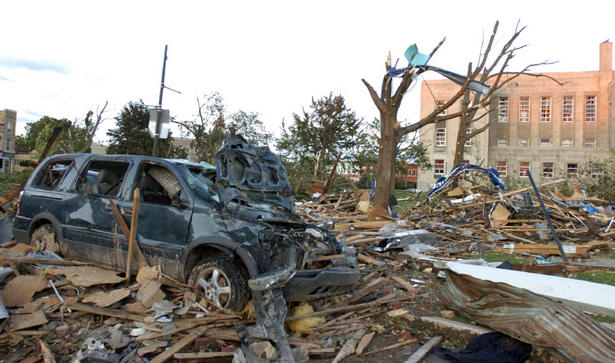 On Sunday 8/22, in only a few short minutes, a tornado had ravaged parts of this lakeside town, which calls itself "the prettiest town in Canada." It is now in a state of emergency.
One man is dead and another 37 people are reported injured.
Maitland Harbour did not sustain damage.The harbour is viable as a safe port of call and they do have hydro & fuel. Although It is recommended by Goderich City Hall that boaters not visit the harbour at this time due to damage in town, Several of the area restaurants are open for busness.