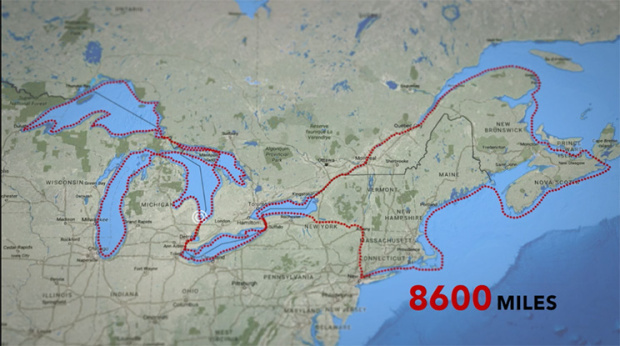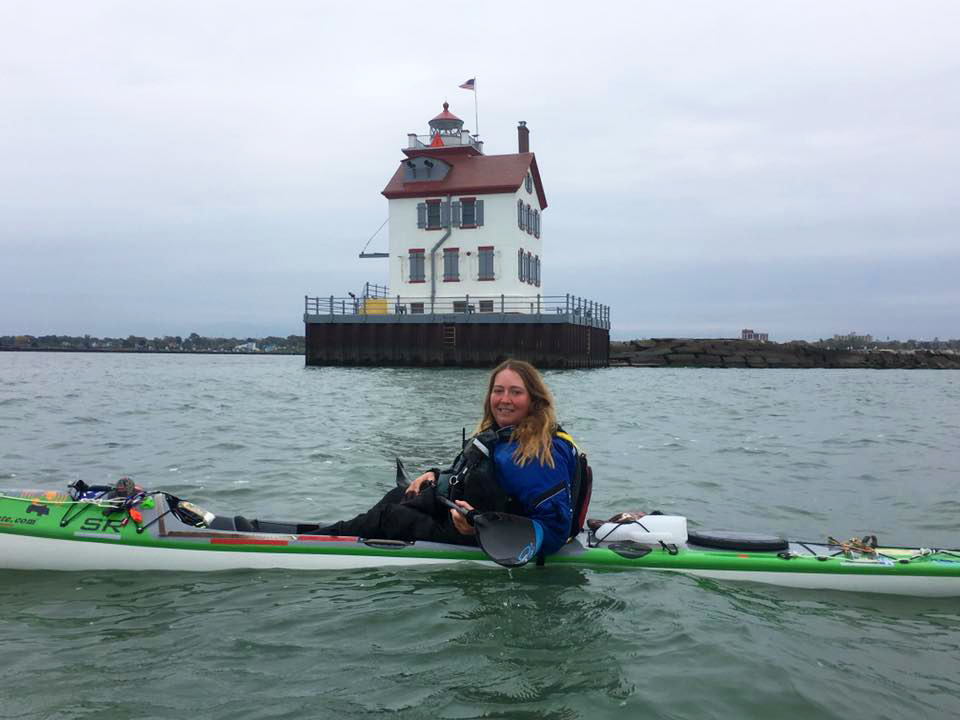 11/16/17 Update:

3,633 miles paddled by Traci Lynn Martin. Next stop Niagara Falls!

Check out this Find Me Spot link.
Kayak racer Traci Lynn Martin will be spending the year 2017 kayaking 8600 miles to break the existing world record for the most miles travelled by kayak in a year. Her route will include the circumferences of each of the Great Lakes. The GLCC has given her a sponsored membership for the year so that she and her support team can use our Harbor Reports, call upon our Port Captains, and be recognized by our cruising members as she cruises more of the Great Lakes than most of us can even dream of. You can learn about her adventure on her website
www.justaroundthepointe.com
 and follow her progress on the kayak racing website 
www.raceowl.com
  where a page dedicated to her adventure will indicate her latest location. You may also follow her on Instagram at Justaroundthepointe; Facebook as Traci Lynn Martin, and twitter @StellarTourD4ce.