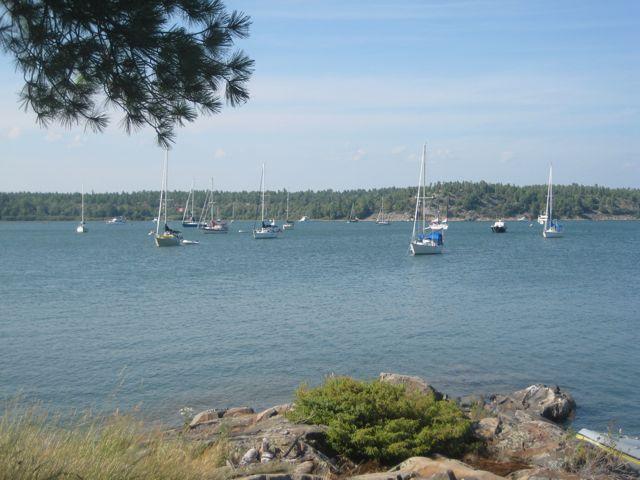 Photos by George Bartlett and Jo Schneider...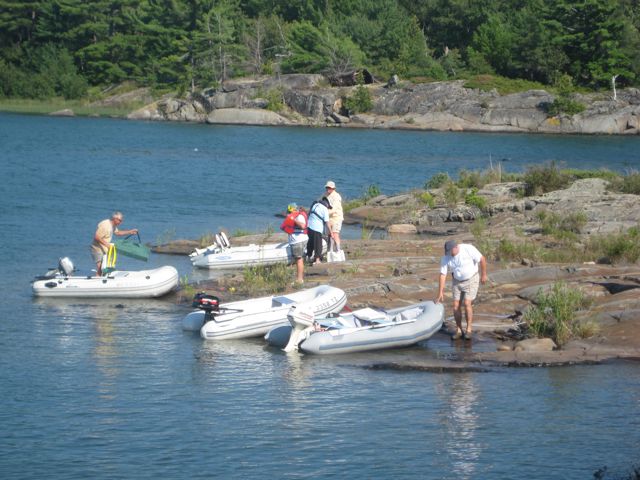 A good dinghy landing spot at "island 12"...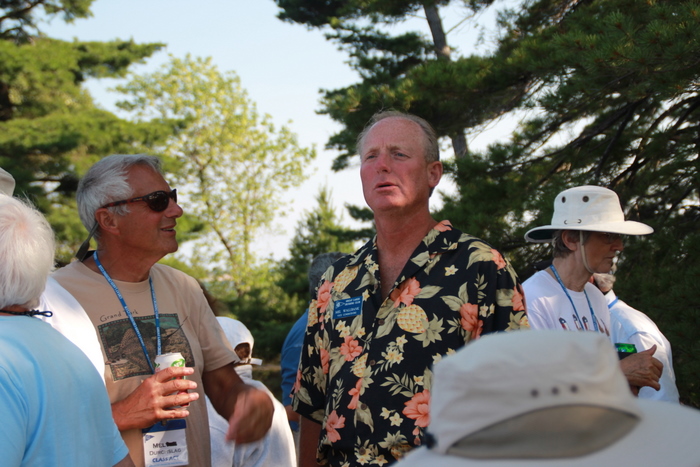 Rally organizer Mel and Vice-Commodore Mel...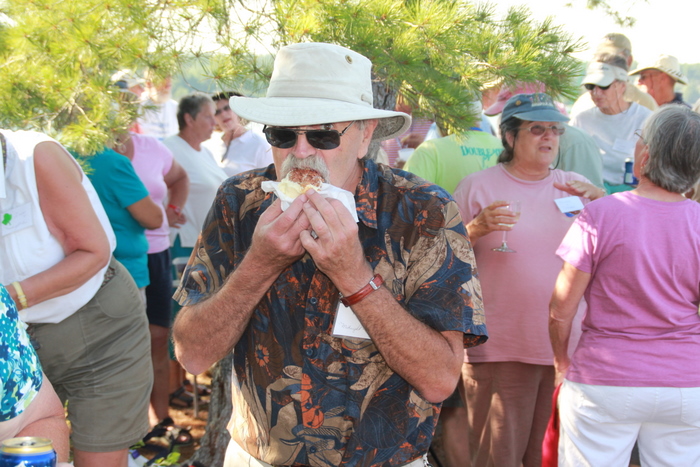 Good Chicago Hot Dog!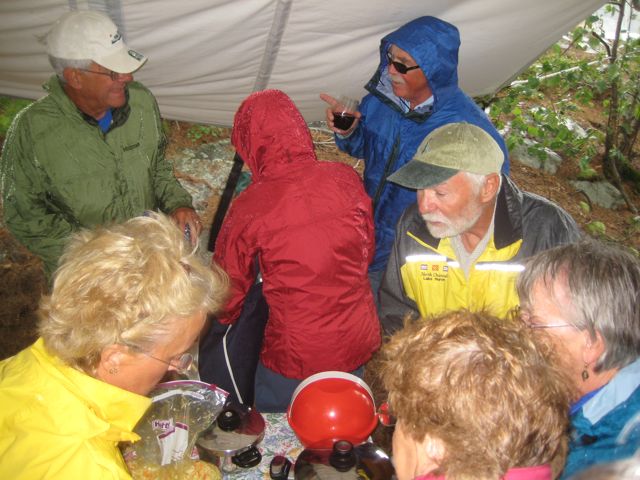 Under the tent at the Tuesday Happy Hour...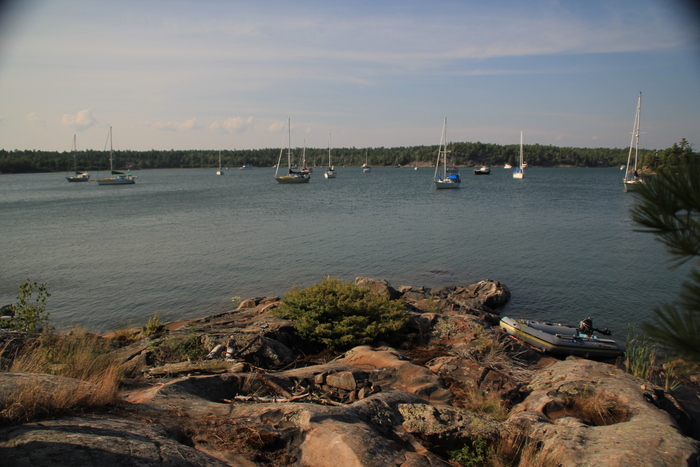 Near sunset for the fleet...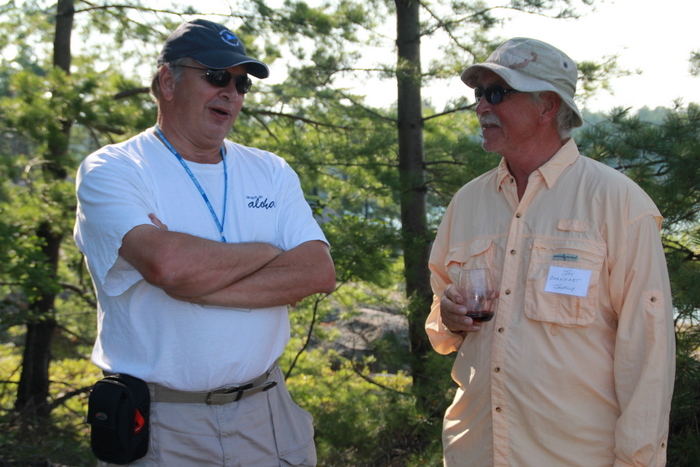 Two Cheboyganites meet at the Rally...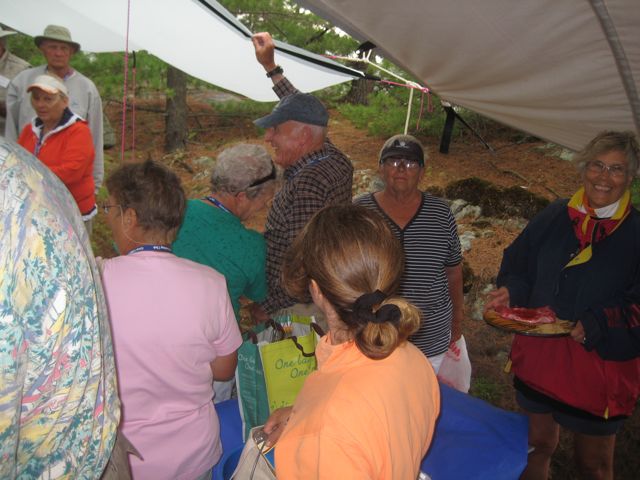 Keeping a little rain off...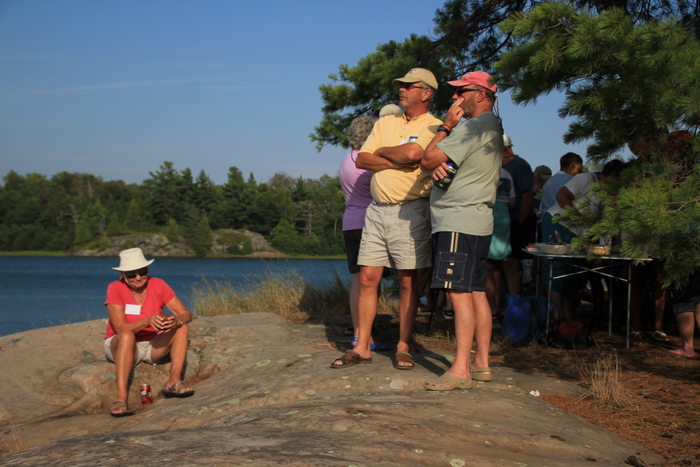 Watching the windy anchorage...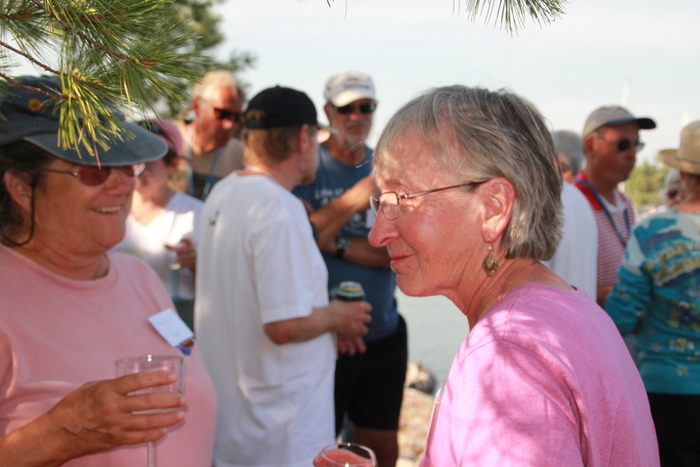 Maryland meets Wisconsin...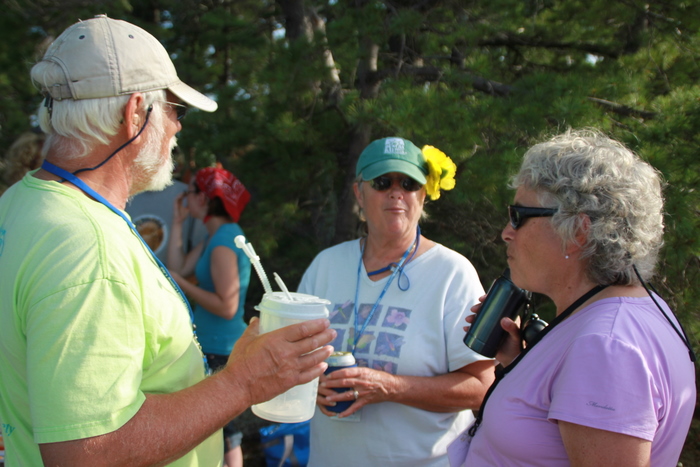 Toucan, Class Act, and Windmiller...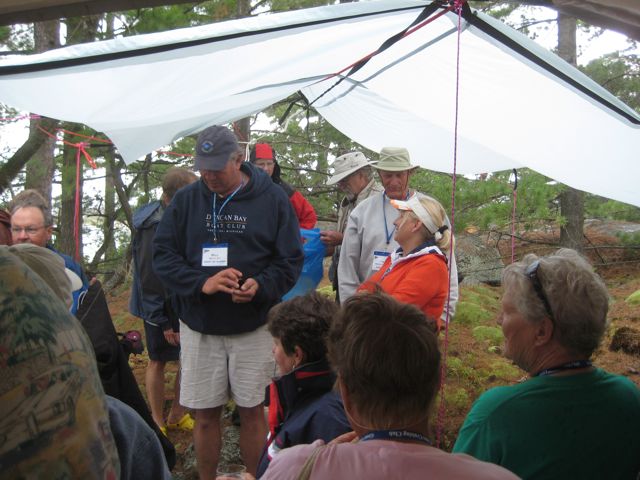 Chilly and windy...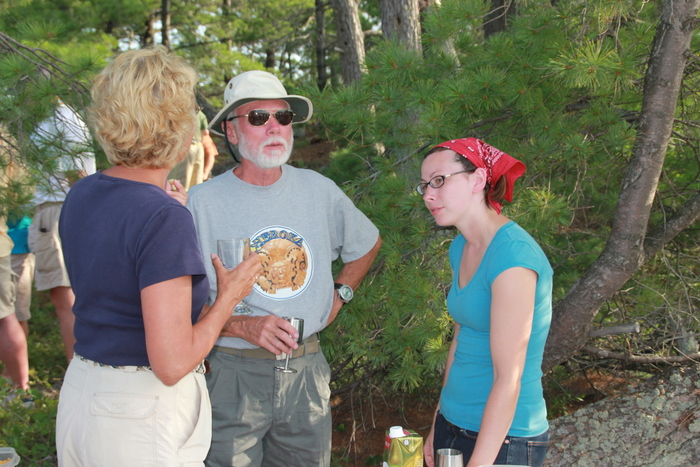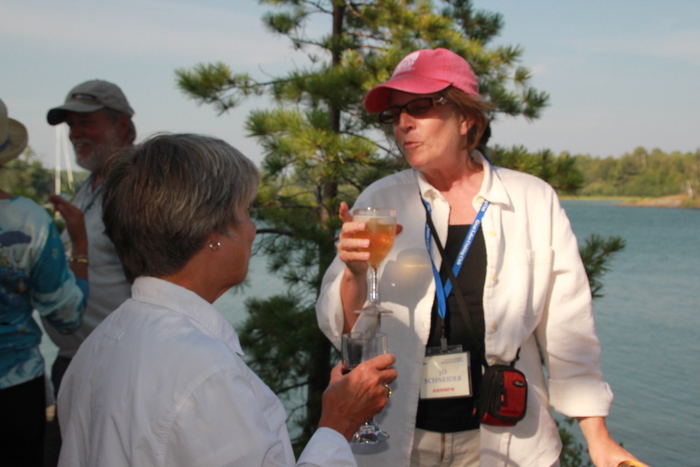 The knitters talk knitting...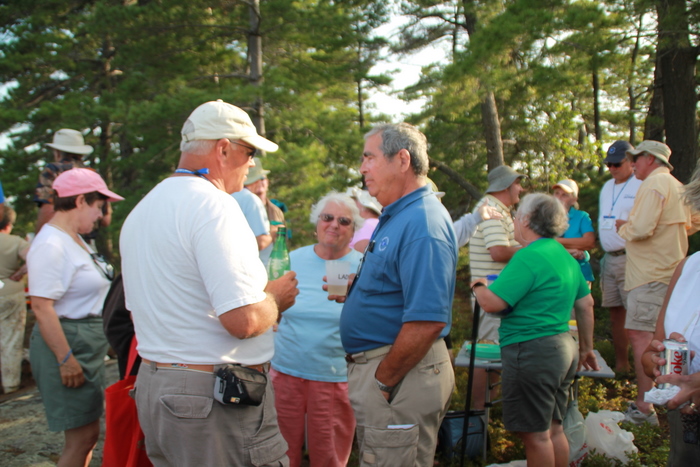 A little serious discussion...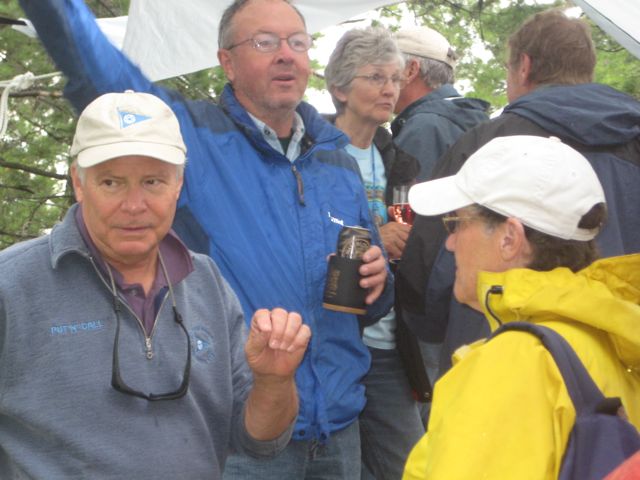 The weather improved (after 2 windy days) for the final hot-dog roast...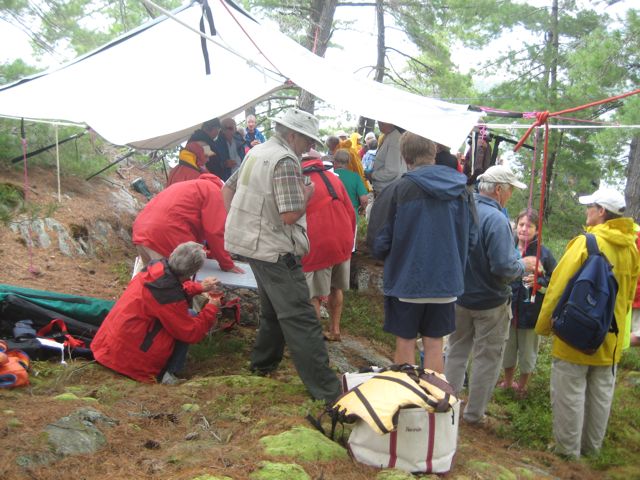 Wet seating on Tuesday at the island...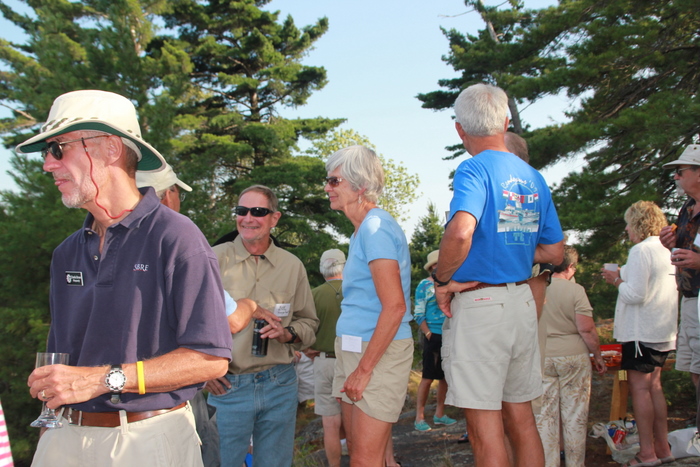 Eat and talk; talk and eat; drink and talk; eat and drink...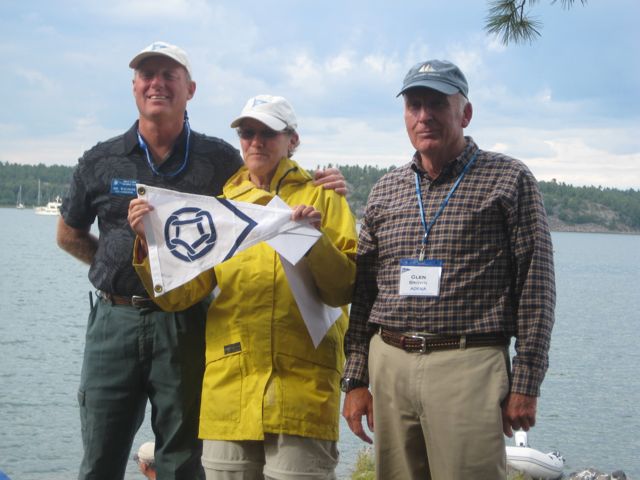 A 25-year burgee, presented by Vice Commodore Mel Walbank, to Port Captain Marilyn Kinsey and Glen Brown...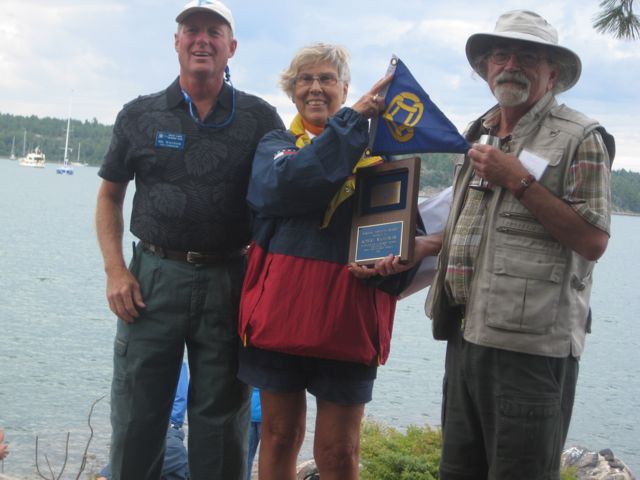 And a Bayfield Award to the crew of the trawler Midnight Sun...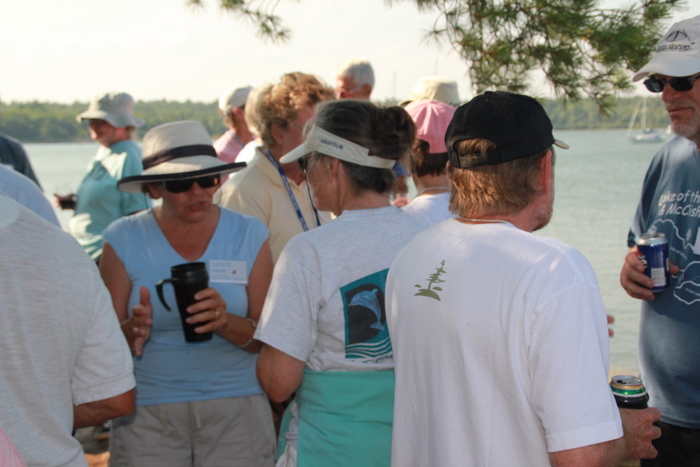 New friends, old friends, catching up on things...
Below: the fleet at Burnt Island, Beaverstone Bay...