Rendezvous & Ship Store Items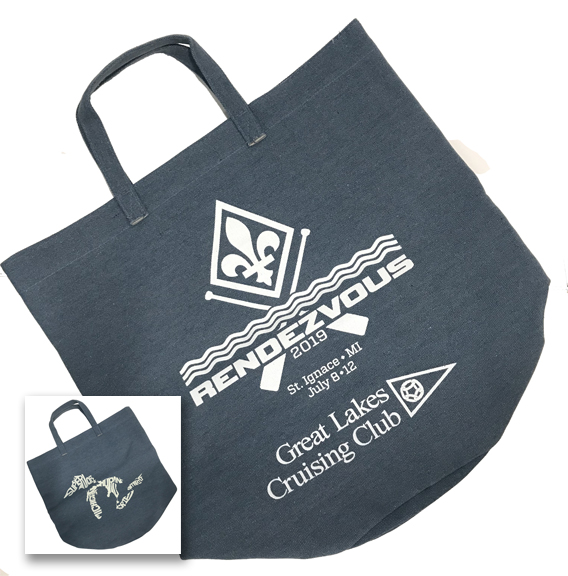 Now's your chance to do some EARLY end-of-season shopping!
We have several clothing items that were sold at the 2019 Rendezvous available for purchase on the GLCC website's Ship Store. Also, several of the welcome bag items are also available to be purchased. Check out the huge canvas tote bag that you may very well be able to fit the galley sink into! You might need a drink after working on that so grab a couple GLCC 'boat friendly' beer tumblers! There's a nifty pocket knife that has some handy gadgets for toolin' around, and some nice Rendezvous shirts in case you make a mess and need to change. These items may be found in the Clothing or GLCC Items & Jewelry sections. They would make great gifts, so hurry before they're gone!
GLCC Ship's Store