Port Captain Introductions: Philip R. May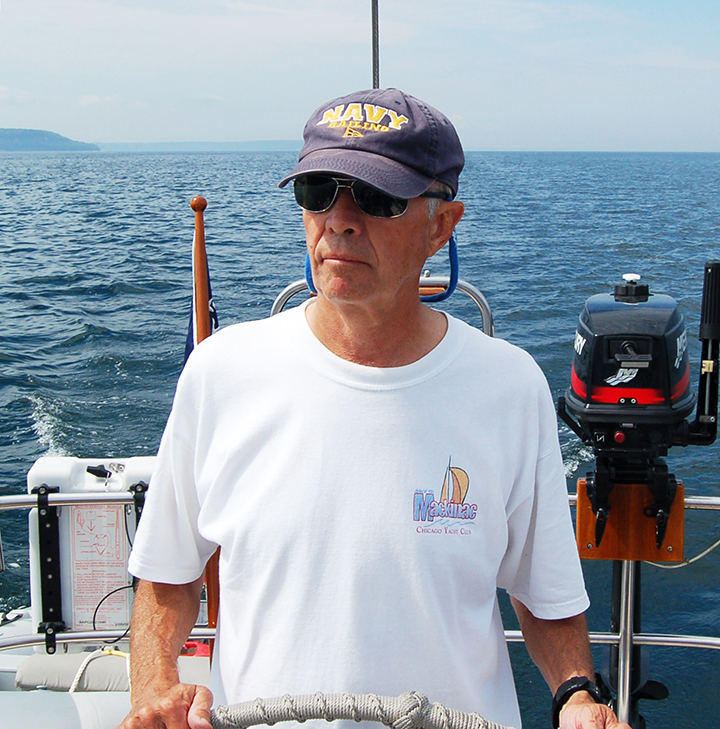 Please join us in welcoming Rear Commodore Philip R. May as our newly appointed Port Captain for Belmont Harbor - Chicago, Ill. (M-39)! Here's a summary of his boating experiences...
     I've been sailing most of my life. I got started sailing because I was never good at ball sports, and since sailing did not require the same hand-eye coordination, I took it up. Starting on a little Styrofoam boat while in high school. I spent four years in the U.S. Navy as a deck officer and ending as Chief Engineer on amphibious landing ship. The Navy usually maintained a Sailing Center on most of their bases. So, while down at the Guantanamo Naval Base for the ship training, I and another officer took a sailboat out to enjoy a Sunday afternoon and cruise around the bay. Unfortunately, there was not a chart on the sailboat, hence I have the dubious distinction of running aground in Guantanamo Bay. We got off fairly quickly, and fortunately with no help from the Cuban Coast Guard.
     After I separated from the Navy, I sailed on a wide range of boats, from one-design racers to offshore cruising/racing boats. I currently have a Dyer-29 power boat, that I share with my son.
     I have moored all my boats in Belmont Harbor. I can honestly say that I know it better than any other harbor, other than Guantanamo Bay.
     Next time you're in Belmont Harbor, drop a line and give Philip a holler!