Port Captain Introductions: Mike Kohut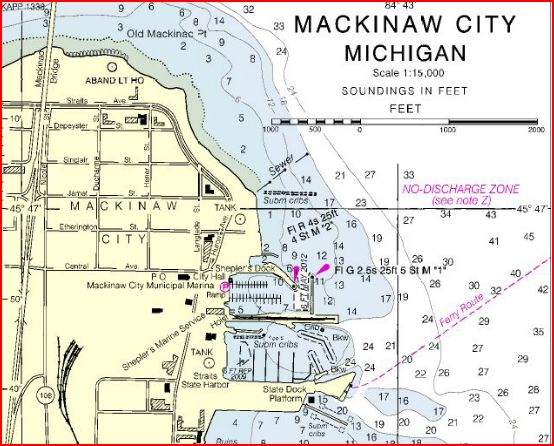 Mike Kohut, who spends his winters in the in the Florida Keys and summers aboard his trawler, Blue Chip, has been appointed as the new Port Captain for Mackinaw City, Mich. (H-76.5). Let's give him a cheerful, "welcome aboard"!! Here's a bit about he and his wife's cruising experiences.
My wife Linda and I are both originally from Pittsburgh, Penn. and moved to Southeast Michigan in January of 1970. The following year we bought our first boat and started to enjoy the Great Lakes, mainly scuba diving. Since then we have owned numerous boats, from runabouts to fish tugs to small sailboats. In 1993 we bought our current trawler, Blue Chip, joined the GLCC and started cruising. We found that working was a detriment to our cruising schedule, so in 1995 we sold our business and retired. Like many retirees, we moved to Florida. Our expectation was that we would one day move our boat to Florida, but after many excuses and two hurricanes, we decided to just keep it in the Straits and cruise the Great Lakes from there. We have cruised all of the Great Lakes from one end to the other, along with Lake Champlain and the St. Lawrence and Hudson Rivers. An aging dog has limited our recent summer cruising to northern Lakes Huron and Michigan. We hope that we will be able to help and assist others to make memories cruising the Great Lakes and the Straits of Mackinac.