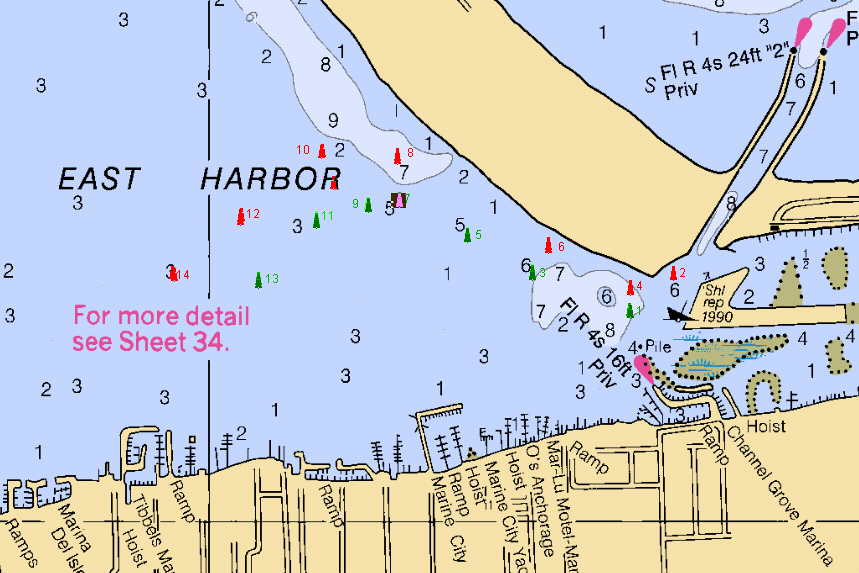 Let's welcome Lynn Dupuy with a hearty "ahoy!"  He is our newly appointed Port Captain for East Harbor, Ohio (E-167). Here's what he says about his boating experiences:
I have been around boats and water as long as I can remember. I began by running around with my cousins in the swamps of Louisiana in a 10-foot johnboat. In high school I taught swimming, diving and canoeing classes for the YMCA. Fortunately, I married someone who enjoys boating as much as I do. Our first boat after we got married was a homemade dinghy that accommodated one person comfortably and two people uncomfortably. From there we progressed to a 13-foot runabout so my children could learn to water ski, then to a 25-foot cuddy-cabin trailerable boat in which we cruised many, many areas, including the Cleveland waterfront to the North Channel.
From there we purchased a 33-foot cruiser with a fly bridge, which we used as a summer cottage as well as a cruising boat for 15 years. As our grandchildren grew up we discovered that we needed more space for them and their friends, so we sold the 33-foot boat and purchased a 40-footer which we currently keep at Bass Haven Marina in Lakeside-Marblehead, Ohio, which is located between Toledo and Sandusky. We have been docked in the Sandusky Bay area for over 25 years and have cruised four out of the five great lakes. Most of our cruising has been in Lakes Erie and Huron with limited time in Ontario and a very short cruise into Lake Michigan.
We are currently active in the US Power Squadron, Gravel Bar Yacht Club, Put-in-Bay Yacht Club and The Crew's Nest. I hold a 100-ton Captain license and occasionally ferry boats for private individuals and boat storage facilities, train boaters in operation of their boats, and conduct boating safety classes for the Power Squadron.
I look forward to becoming active in the GLCC.