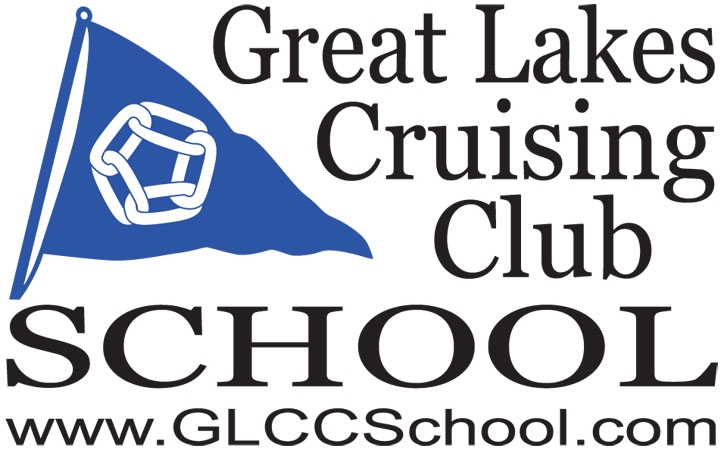 New Years Greetings from the Great Lakes Cruising Club School!
We trust you've all had a happy and healthy holiday season celebrated with friends and family. No doubt your old well-marked-up 2010 appointment calendars have already been exchanged for fresh new 2011 editions. And if you're like me, you're already thinking about penciling your 2011 cruising plans into those new calendars.
To help in your 2011 cruise preparations and planning we have several upcoming webinars that should be sure to whet your off-season cruising appetite:
Thursday January 13th at 8:30pm EST/7:30 CST

: Cruising Lake Huron's North Channel and Northern Georgian Bay by North Channel veteran Jim Wooll. Even if you've cruised the North Channel before, Jim promises to take you places you've not yet experienced in this corner of cruising heaven.

Wednesday January 26th at 8:30pm EST/7:30 CST

: Negotiating Great Lakes Locks. Yours truly, GLCCSchool Coordinator Bill Rohde, promises to demystify the process of locking for those of you who expect to be transiting the Welland between Lake Erie and Lake Ontario, the Soo locks between Lake Superior and Lake Huron, the Trent-Severn canal between Georgian Bay and Lake Ontario, the St. Lawrence Seaway toward Montreal, Chicago's lock controlling the canal and entry to the Illinois River, or the Erie Canal from Lake Erie or Lake Ontario to the Hudson River in New York.

Special Lake Superior Webinar Series! If you've ever thought about cruising the pristine wilderness shores of Lake Superior or the cruising areas and modern harbors along its south shore, this series of webinars is for you. Tuesday January 18th, 2011, through Wednesday March 16th the GLCCSchool will be holding four webinars on Cruising Lake Superior. Register for any of these webinars individually, or better yet, consider registering for the Lake Superior Four Webinar Series Package where you'll be able to attend all four webinars for the price of three! Here's what's coming up in the package:
Tuesday January 18th at 8:30pm EST/7:30 CST: Introduction to Cruising Lake Superior by Todd Miller.
Wednesday February 2nd at 8:30pm EST/7:30 CST: Cruising Lake Superior's South Shore by Niels Jensen.
Wednesday February 23rd at 8:30pm EST/7:30 CST: Wilderness Cruising Lake Superior's Isle Royale by Niels Jensen.
Wednesday March 16th at 8:30pm EST/7:30 CST: Cruising Lake Superior's Apostle Islands by Niels Jensen.
Saturday February 5th, at 10:00am EST/9:00am CST

: Happy Hooking, the Art of Anchoring, presented by the couple who literally wrote the book on anchoring gear and techniques – Alex and Daria Blackwell. In this webinar the Blackwells combine their thousands of miles of cruising experience with well researched anchor and anchoring studies from around the globe to examine the serious technical anchoring advances available to cruisers today. If you ever anchor out , and especially if your ground tackle tools predate some of the more modern gear out there today, you won't want to miss this webinar.
And keep watching for additional webinars coming down the way. Later this winter and spring the GLCCSchool will be addressing topics such as Cruising Georgian Bay's 30,000 Islands, Cruising Northern Lake Michigan and Green Bay, Celestial Navigation, Cruising With Pets, Preparing for that First Great Lakes Cruise, … and more.
To review detailed class abstracts or instructor information for these and other webinars, or to register for classes, click www.GLCCSchool.com, or alternately first check out the GLCCSchool tab on this site if you want to obtain your GLCC member discount codes before proceeding to the GLCCSchool site. 
Here's wishing you a Very Happy 2011, and another great cruising season enhanced by the pointers you acquire by attending some of our GLCCSchool Webinars!
See you in Class!
Bill Rohde
Great Lakes Cruising Club School Coordinator