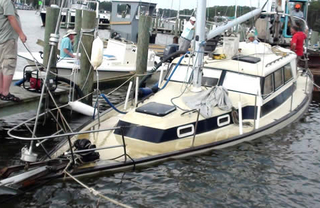 Al Golden, President of International Marine Insurance Services and a long range voyager takes a hard, sometimes irreverent look at the maritime insurance industry. This webinar is pre-discounted at $10.00 for all attendees. Normal discount codes do not apply. Join Al on Wednesday, March 18, at 8:00 PM Eastern/7:00 PM Central for his webinar, What You Need to Know About Yacht Insurance. Click here for more information and to register for class.
Find out who regulates it, who the main players are, what to look for in their forms, and even whether you really need insurance in the first place! This is a great opportunity to chat with an experienced cruiser and extremely knowledgable marine insurance expert who is willing to tell it like it is!
Because understanding yacht insurance is so essential to boaters and boating, GLCCSchool is pre-discounting registrations for this class to only $10.00. Additional discounts are not available for this already 50%-discounted registration price.