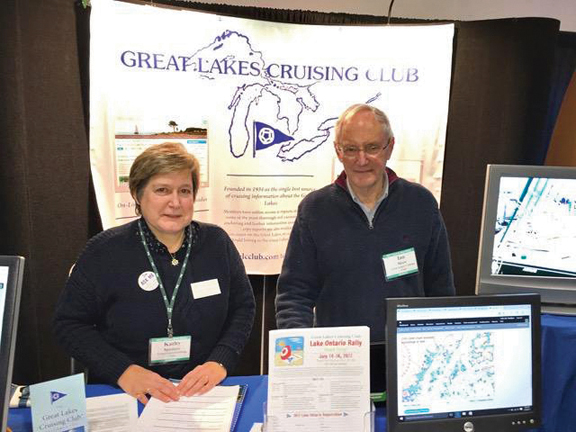 The Toronto International Boat Show is coming up and we need your help to make the Great Lakes Cruising Club's (GLCC) participation a success!! This year the show runs from Friday, Jan. 18 to Sunday, Jan. 27, 2019 inclusive (10 days). For more information about the show, check out the event website.
     Boat shows are always good opportunities to promote the club and solicit new members. This will be the nineteenth consecutive year that the GLCC has had a booth at the Toronto Boat Show. Our new booth location (1740A) has proven very successful in attracting more persons to inquire about the GLCC. The booth is staffed entirely by GLCC members who volunteer to work one or more three-hour shifts (29 in total) over the course of the show. It is a great way to help your Club and a fun way to renew ties among fellow GLCC members! Plus, you get free admission to the boat show!
      If you would like to know more about the GLCC participation at the show or are ready and able to volunteer in the GLCC booth, please contact Cynthia Sunstrum (Port Captain Region 35) at cynthiasunstrum@gmail.com or by phone at 613-793-4984.