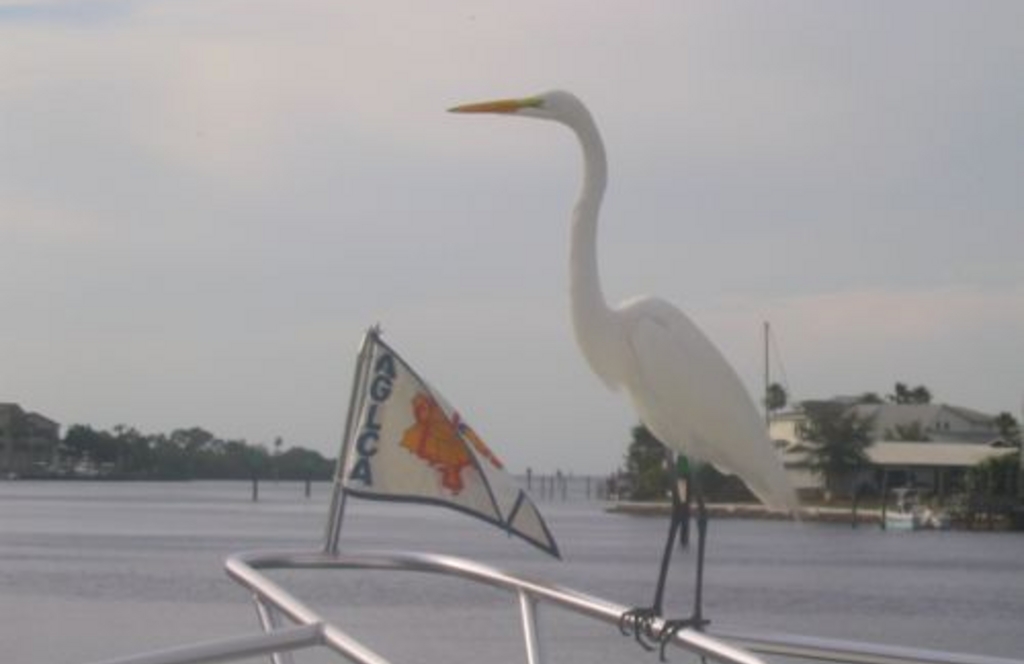 Looking for the cruise of a lifetime? Join GLCC and AGLCA members Tony and Sharon Simion as they take you through planning considerations and their actual 2013-2014 experience around the Loop that started in Lake St. Clair. On Thursday, April 16, at 8:00 PM Eastern/7:00 PM Central, the Simeons will share their adventures in their webinar, Cruising the Great Loop. Click here for more information and to register for class.
Would you like to learn more about North America's Great Circle Loop?  Maybe you're planning on doing the Loop in the future and want some tips?   Are you looking for a year long cruise that will take you through canals, rivers, lakes, swamps, the Atlantic Ocean and even a ditch?  Do you want an adventure of a lifetime filled with fun, challenges and camaraderie? 
If so, join Tony and Sharon Simion as they share their 5,400 mile long life-changing adventure aboard their Mainship trawler, Summer Recess, from 2013 to 2014.  As former sailors, they can also speak to the challenges of doing the Loop in a sailboat.  You can start and stop anywhere along the 5,000 to 7,500 mile Loop, just follow the seasons to enjoy extended cruising and a chance to see and experience the sights and history of North America by water.