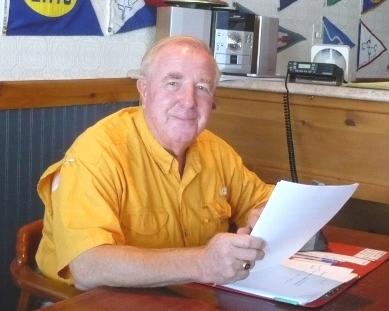 by Roy Eaton
The Canadian Coast Guard Radio Station in Thunder Bay is slated to close on March 31, 2014, after 104 years of continuous service. It presently serves boaters on Lake Superior, St. Mary's River, the North Channel, Northern Lake Huron, Georgian Bay, and Lake Winnipeg. 
Responsibility for these waters will be handed over to the station in Sarnia, ON. The union representing radio operators in Thunder Bay says staffing is not expected to increase at the Sarnia Centre to handle the extra load.
The Thunder Bay Coast Guard Marine Communications and Traffic Centre is one of 10 centers across Canada slated to be closed in what Fisheries and Oceans Canada says is a move to adopt new technology. The migration of Thunder Bay's services is dependent on the installation of digital radio consoles at the Sarnia Centre. The government claims these new consoles will enable the same level of service from fewer centers and with less staff. There is nothing in this technology that will filter out calls or extraneous noise.
 
According to Marcie Lavoie, shop steward for CAW Local 2182, who works at the station, the operators' job is to filter out things that do not require attention, while listening for the faint call that does warrant help. This is sometimes a great challenge in the noisy summertime environment.
 
At the present time, the Thunder Bay center is equipped with three radio consoles, while Sarnia has two. Lavoie believes that going down to two people with an increased area is a very dangerous proposition.
 
In the future, the Sarnia Centre will monitor marine traffic over a huge region. Besides the Great Lakes area currently served out of Thunder Bay, the Sarnia's other responsibilities will include the St. Clair River, Lake St. Clair, the Detroit River, and half of Lake Erie.