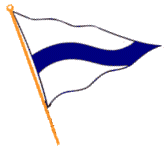 The Cruising Club of America has put together an excellent safety checklist for skippers to use whenever new crew are invited aboard. Take a look, and consider adding this to the things you think about this summer whenever you leave the dock with new crew or guests aboard, whether it be for a day trip or a week-long cruise with company.
CCA Safety Check-List for Short-handed Cruising 
Minimum skills crew should have for cruising safely 
© Cruising Club of America 2013 - Republished by Permission
1.  Can they stop the boat? 
2.  Can they lower the sails? 
3.  Can they steer a compass course? 
4.  Can they engage and set a course on the autopilot or windvane? 
5.  Can they start and stop the engine? 
6.  Can they drop the anchor? 
7.  Can they determine the latitude and longitude of the boat's current position? 
8.  Can they use the VHF radio to call another boat or Coast Guard and send a DSC message (Digital Selective Calling)? 
9.  Do they know how to call for help (send a MAYDAY message)? 
10. If your boat has one, so they know how to set off an EPIRB (Emergency Position Indicator Radio Beacon) or PLB (Personal Locator Beacon)? 
11. Do they know how to deploy the Lifesling (or other life ring)? 
12. If your boat has one, can they release the MOM or Man Overboard pole? 
13. Do they know where the flares are and how to use them? 
14. Do they know where the fire extinguishers are and how to use them? 
In addition to the many other services it provides primarily to ocean cruisers, the Cruising Club of America is the organization which organizes and hosts the popular Safety at Sea Seminars around the country. They also make available numerous other resources of potential interest to cruisers anywhere, including those of us who cruise the Great Lakes. To browse some of the other cruising and safety-related documents they have available, click
Safety at Sea page
. For example, a link to the above checklist can be found on that page.
Incidentally, GLCC members Rich Fink and Bob Knight are also CCA members, and serve as CCA Great Lakes Safety Officers.