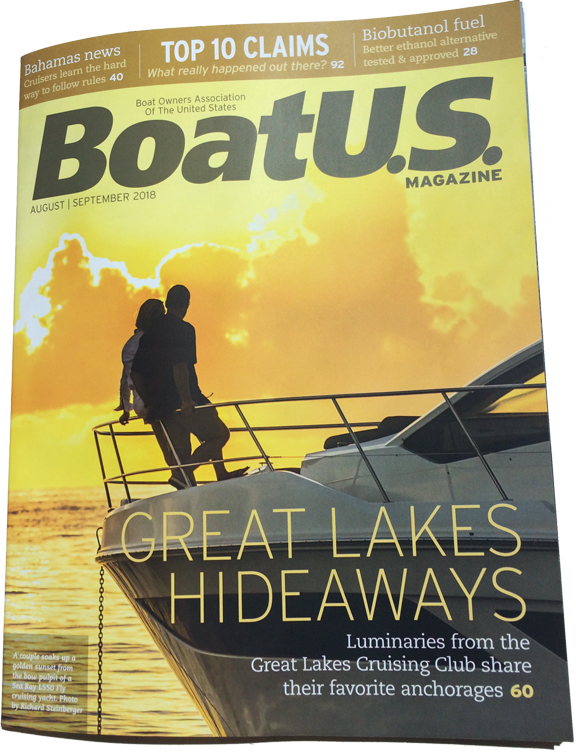 The Best Great Lakes Anchorages: Five seasoned boaters from the Great Lakes Cruising Club share their favorite getaway spots in this scenic cruiser's paradise.
Niels Jensen: When my European friends and family ask me why I sail the Great Lakes — and Lake Superior in particular — I often say that Superior is the size of Austria, and there's nothing like the Great Lakes in the world. They are truly unique.
Long recognized as an arm of the ocean, the Great Lakes cover about 95,000 square miles and have enough combined shoreline to span nearly halfway around the world. They can be rough, challenging, and are never to be taken lightly. However, as those of us who are out there know, they provide an enticing playground for summertime boating adventures, provided you keep a close eye on the weather, have a suitable boat for where you plan to go, and know what you're doing. Click here to continue reading at the BoatUS.com.