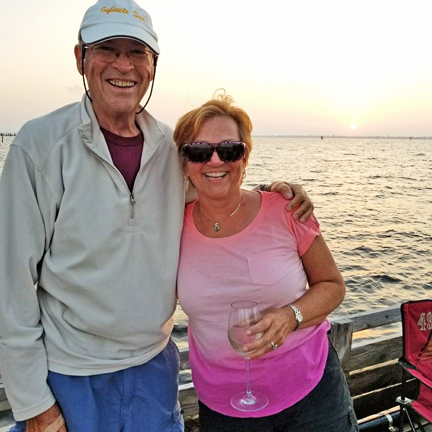 Stephanie and Paul Carrico have been connected to the Northern Michigan (Oscoda to Alpena) area for the last decade, having met in Alpena prior to getting married. They currently reside in Oscoda during the summer months. Please welcome them as newly appointed Port Captains for Oscoda (AuSable River) (H-64), Harrisville (H-64.5) & Alpena (H-66), Mich.
     Paul has been boating his whole life, primarily on powerboats, but has some sailboat racing experience. Stephanie came to boating through sailing, racing Hobie Cats in the Pacific while attending high school.
     After retiring, they completed the Loop and, since then, have been wintering in Fort Myers, Florida on their Loop boat. Their boating adventures have recently turned to a trailerable Sea Ray, which they enjoy in the Great Lakes region as well as points south.