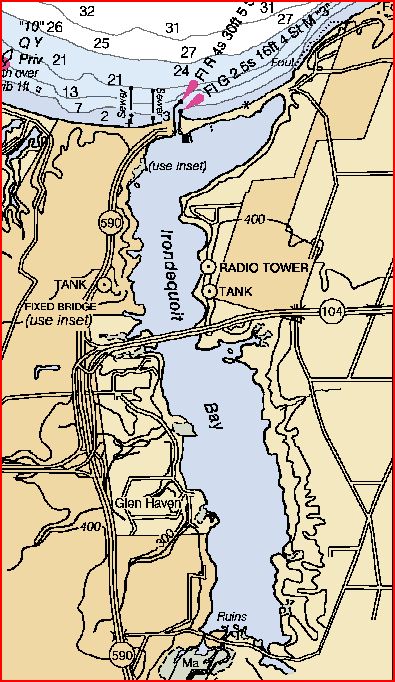 Please join us in welcoming Mary Micket as newly appointed Port Captain for Irondequoit Bay, N.Y. (O-5.7). Mary has volunteered the past few years in the GLCC booth at the Toronto Boat Show and attended the Lake Ontario Rally for many years. This year she is part of the event's planning committee. As Port Captain, she looks forward to helping fellow GLCC cruisers visiting Irondequoit Bay. Here's a bit about her and her husband's cruising experiences...
     My husband Wes and I began boating in the late 1980s by renting house boats and cruising in the Thousand Island area of the St. Lawrence River. In 2001 we purchased our first boat, a 32-foot Wellcraft cabin cruiser. Southpoint Marina in the Irondequiot Bay is minutes from our home and we enjoyed many nice weeknights onboard after work. We also spent as much time as our jobs allowed traveling Lake Ontario, especially to Kingston and Couburg Ontario. As we approached retirement we knew we wanted to spend more time on the water so in 2014 we purchased a 2010 45-foot Searay Sundancer. Since our retirements in 2015 we have cruised the following areas: 1) The Rideau Canal to Ottawa then on to Montreal and back to Lake Ontario via the St. Lawrence; 2) The Western Erie Canal including Seneca and Cayuga Lake; 3) The Trent Severn Waterway into the eastern Georgian Bay.
     We have many more trips planned for the upcoming years, but we also still enjoy our time in the Irondequoit Bay and would welcome any and all GLCC members to visit the area.