Port Captain Introductions: Leonard & Nancy Buchanan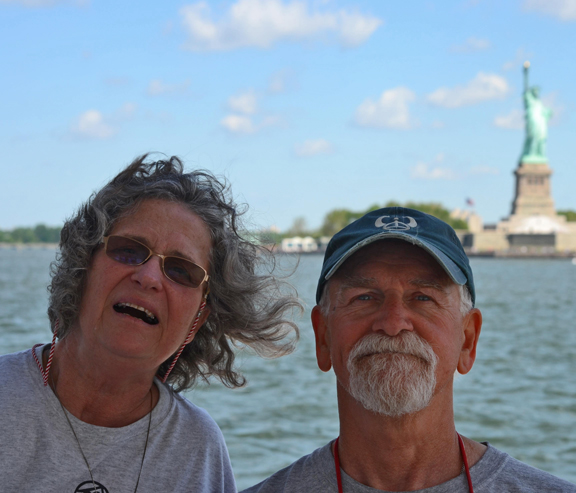 Let's give a hearty welcome to newly appointed Port Captains Leonard & Nancy Buchanan for Muskegon, Mich. (M-22)!
    The Buchanan's reside in Grand Haven, Mich. They have been around boats and boating all their life. Nancy sailed a pram and a Sunfish as a child and teen, while Lenny was around runabouts and pontoon boats. They have been boating as a couple for almost 26 years.
     Their first boat was a 26-foot Balboa sailboat, followed by a 32-foot Ericson, which they sailed for over 16 years. Their current boat is a 37-foot Jefferson Sundeck, which they purchased in New Jersey and brought back to Muskegon in 2016. They also have a little 20-foot Balboa sailboat that they utilize on Muskegon Lake as a daysailer.
     They have extensively cruised the eastern shore of Lake Michigan including the Straits of Mackinac, and into the North Channel.