Port Captain Introductions: Ken Vannorsdall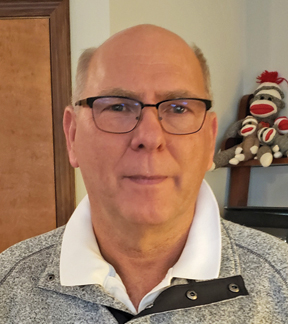 Let's say "Ahoy" to Ken Vannorsdall, our newly appointed Port Captain for Cooley Creek, Ohio (E-20.5)! Here's what he shares about his boating experiences...
     I believe I owe my love of sailing to my Mom and Dad. It was the summer of '78 and was at my parent's campsite. I expected to spend the day fishing with dad. Rather than renting our usual rowboat, dad rented two sunfish. What a great day it was. Back at the campground, dad gave me a brochure for an AMF Sunbird. I bought my first boat on Monday. As they say, the rest is history.
     Quickly the second boat followed… then another and another. I sailed on Grand Lake St. Marys and became a member of the St. Marys boat club until May 1994.  
     That's when I moved up to Lake Erie. A gently used 1989 Catalina 30 was purchased and trucked to Lake Erie from the Ohio River.
     Let the learning curve begin. I am a single solo sailor. I still remember my first time sailing Windsong on Lake Erie — solo! The first few years were intimidating. But with time and practice, I improved and became more self-assured.
     Now that I'm retired and single, I find the need to sail to other shores. Expanding my horizons.
     Port Captains Alan & Eileen Clark, long time sailing friends, encourage me to join the GLCC. A place to meet like minded boaters whose vision takes them beyond the horizon. It was a wonderful decision. It's been a great experience. Meeting members who are happy to share their knowledge, experience and friendship. 
     My big trip was to this year's Rendezvous in St. Ignace, Mich., a trip of almost 800 miles — solo. I couldn't have completed this trip with out the help of GLCC members and GLCC harbor reports.
     As I continue to learn and gain knowledge about cruising, I also look forward to sharing my knowledge of Lake Erie and as Port Captain of Cooley Creek, Ohio (E-20.5).
     I am thankful for my appointment to Port Captain. I'm truly honored to serve and look forward to making new friends and sharing my adventures with others.