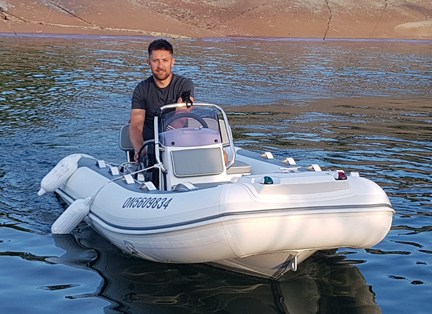 Newly appointed Port Captain for Wye Heritage Marina, Ont. (GB-22.4), Paul Strub is quite the explorer. Let's give him a warm welcome and if you stop by; be sure to give him a holler. Here's a little insight of his "learning the ropes"... 
     I was introduced to the cruising lifestyle around the age of ten while watching an episode of PowerBoat Television. They did a feature on Killarney and the North Channel. After watching the episode, I knew I had to eventually have a boat.
     Finally, in 2007 I got my first pocket cruiser, a 23-foot Cooper Yachts Prowler. I kept this boat four seasons as I learned the ins and outs of boating. Click here for further reading.