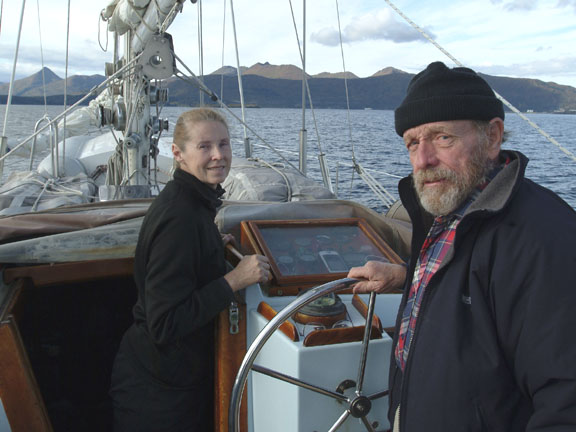 Minnesota sailor Roger Swanson, pictured here with his wife and sailing partner Gaynelle Templin, passed away on Christmas Day in Minneapolis. Swanson was among the World's most accomplished and celebrated contemporary exploration sailors. Aboard his 57-foot Bowman ketch, Cloud Nine, he amassed over 215,000 miles under the keel while completing three world circumnavigations, three roundings of Cape Horn, two Antarctic trips, and three Northwest Passage attempts, the last making history in 2007 as the first American sailing vessel to transit the famed Northwest Passage from the Atlantic to the Pacific via the Canadian Arctic.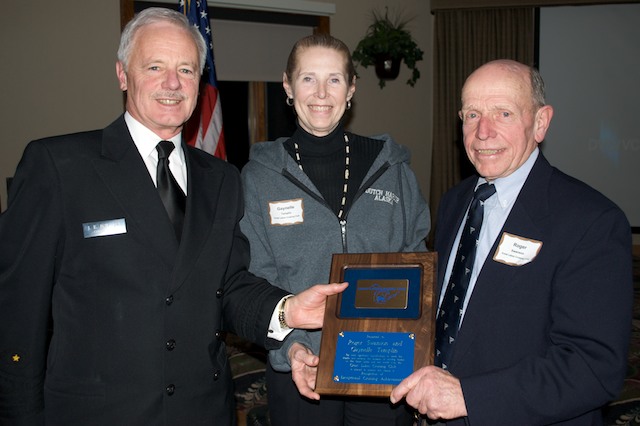 In 2010, GLCC Commodore J.E. Fordyce presented Roger and Gaynelle with a plaque in recogniation of their exceptional cruising achievements, citing their "significant contributions to spark the dreams and advance the horizons of cruising boaters on the Great Lakes and the world". 
In addition to this GLCC recognition, Swanson has also received the Blue Water Medal from the Cruising Club of America, the Tilman Medal from the Royal Cruising Club of England, the Barton Cup from the Ocean Cruising Club and the Seven Seas Award from the Seven Seas Cruising Association. Various present and past GLCC members have sailed with Swanson on portions of his voyages. For more information on Swanson's many sailing and other accomplishments click story for a feature article and photos for breathtaking images from some of his sailing exploits, as published in the 1/1/2013 Minneapolis Star-Tribune. Also click here to read the complete obituary.