Great Lakes water levels forecasted to set new records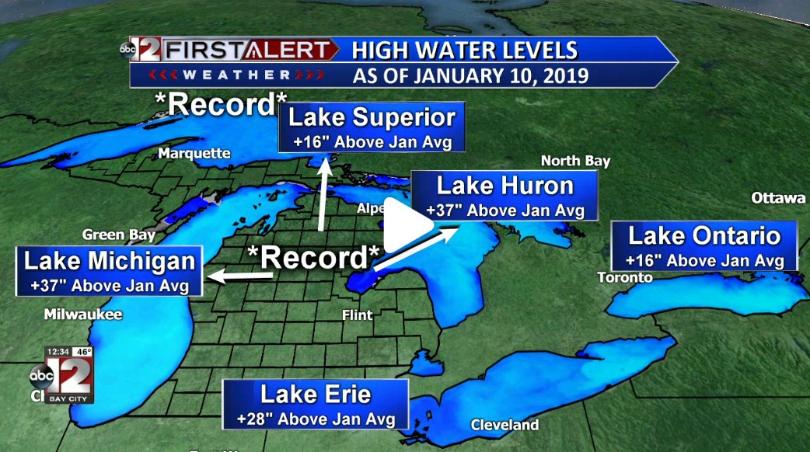 The water levels in the Great Lakes continue to rise.  The forecasted water levels as of Feb. 14, 2020 for all lakes except Lake Ontario is equal to or higher than previous record highs. See the weekly bulletin from the Army Corp of Engineers (note this will change each week) and the monthly forecast.
The rising water levels are naturally causing issue for those near the shore lines.  See this Weather Channel video about rising water levels near Traverse City, MI.  Another video shows the shoreline erosion on Lake Michigan. This graphic from ABC12 in Flint, MI tells the story. The Army Corp of Engineers has also posted their 2019 Annual Summary.