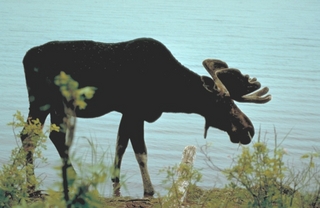 Isle Royale represents the ultimate in wilderness cruising. On Tuesday, February 9, at 8:00 pm Eastern/7:00 pm Central, join Niels Jensen as he explores its wondrous anchorages, hiking, fishing, and wildlife in his webinar, Wilderness Cruising Lake Superior's Isle Royale. Click here for more information and to register for class.
This presentation explores the deep fjords, rocky reefs, hurricane holes, spectacular scenery, unusual wildlife, and pristine forests of the Isle Royale National Park in northern Lake Superior. The 45-mile long island group is part of the State of Michigan, but lies close to the Canadian border and is a highly desired cruising destination for many Great Lakes boaters. This lively presentation includes cruising directions, weather consideration, must-see anchorages, wilderness cruising preparedness, tips for exploring the island's many inland hiking trails, safety recommendations, and more.
Note that this webinar is one of five webinars in the "Cruising Lake Superior" series. For those wishing to attend all five webinars, check the specially priced Lake Superior series PK00901-a to purchase and register for all five webinars at the price of four.