Coming Up in GLCCSchool: Navigating Locks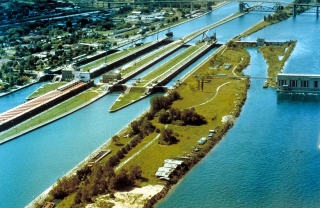 If you plan to cruise beyond one or two of the Great Lakes, at some point you'll encounter locks.  The Navigating Locks webinar takes attendees through the locking process from preliminary preparation to successful exit.  Its simple pointers will ease fears and ensure a pleasant passage.  The webinar will draw detailed examples from the largest locks of the Great Lakes -- the Welland between Lakes Erie and Ontario, the Sault locks between Lakes Superior and Huron/Michigan, the Erie locks between Lake Erie/Ontario and the Hudson River, and the Trent Severn locks between Lake Ontario and Lake Huron's Georgian Bay.
Join instructor Bill Rohde on Tuesday November 26 at 8:00 pm Eastern/7:00 pm Central for this popular webinar.
Click here for more information and to register for the class