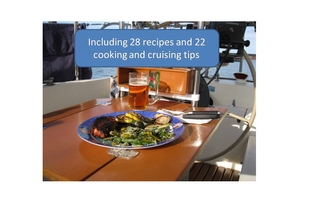 On
Tuesday, December 6 at 8 pm Eastern/7 pm Central
,
Mark Gagyi,
GLCC Port Captain and long time Great Lakes cruiser shares recipes and cooking tips to save your cruise from cans and fast food. Of course the cooking is fun, it has to be when it happens in a boat's galley!  In
Cooking and Cruising on the Great Lakes
, Mark will share over 20 "lessons learned" about cooking and cruising, plus over 25 recipes he has created or collected over the years. In this webinar he will cover topics ranging from how to pick cookware to what to do with your trash when there aren't any trash cans.
Click here
for more information and to register for class.