The Great Lakes Cruising Club's Port Pilot with its over 1200 detailed harbor-report cruising guide, has been valued by club members since the Club was formed over 80 years ago. For the past 8 years, GLCC member Lou Bruska has served as Chair and Editor for the club's harbor reports, and was a member of the Harbor Report Committee for several years prior to that. After those many years of service Lou has decided to retire from that function. Commodore Barzyk was pleased to recently announce that Julie Thorndycraft and husband Dan Deweese have agreed to assume Lou's duties, serving as as Harbor Report co-editors effective April 1st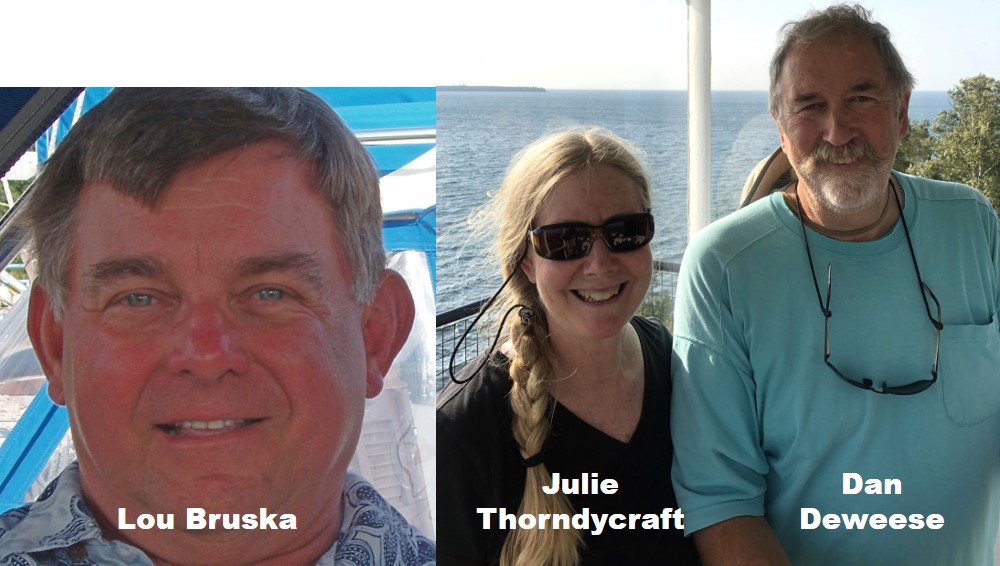 Julie and Dan are well-experienced Great Lakes cruisers. They presently cruise the lakes aboard their Gozzard 41, Gavidae, are GLCC Port Captains for Old Dave's Harbor near Lake Superior's East Otter Cove, and are 2016 recipients of the club's coveted Founder's Award, an annual GLCC member award for the best cruising log of a Great Lakes cruise. Dan has a journalism degree and over 35 years of writing and editing experience across both print and digital platforms, plus has taken classes in web site design & management. Julie has a Computer Science degree and has spent her career in Information Technology. She is also experienced in web development, Wordpress, and other aspects of software development and programming.
Please join in thanking Lou for his years of service and wishing him the best in his future endeavors, plus in extending our mutual congratulations and support to Julie and Dan as they assume the helm of the GLCC Harbor Reports Committee.