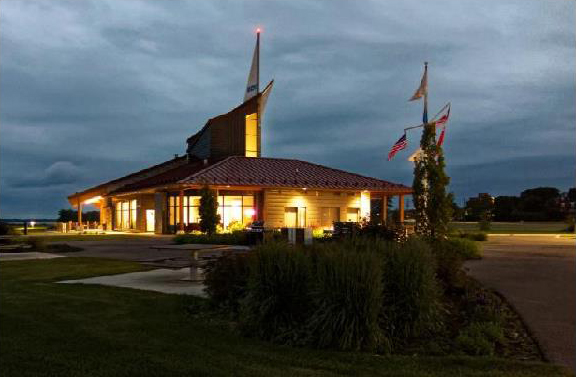 Ahoy GLCC Region 35 members! Plans for an informal Lake Ontario Rally at the Trent Port Marina (O-34) the weekend of August 11–13th are moving forward!
There is no registration fee but please let me know by August 5th if you are planning to attend and will join us for dinner at Tomasso's Italian Grille on Saturday evening so we can make reservations. You can email me at ericsunstrum@gmail.com or text/call at 613-793-4982.
Transient dockage is available at Trent Port Marina. To reserve a slip, call the Marina office at 613-392-2841 ext.7100 or hail them on VHF Channel 68. Mention that you are with the GLCC.
Other than dinner on Saturday night, there is no firm schedule of events for the weekend. Ideas are included in the schedule of activities below. Trenton offers many things to see and do. For more information, consult the Trenton harbour report (O-34). 
Looking forward to seeing you in Trenton!
 Eric Sunstrum 
GLCC Rear Commodore Region 35
Lake Ontario and Connecting Waterways 
Day

Time

Activity

Friday August 11th 

4:30 pm

Happy Hour on the dock: BYOB and an appetizer to share

Friday

6 – 8 pm

Music at Fraser Park Bandshell  (free)

Ten Miles Behind Me (Rock, Pop & Folk)

Saturday August 12th

8 am – 1 pm

Front Street Farmers' Market (free)

67 Front Street, Quinte West

Saturday

2:00 pm

Gadget Hour on the patio: come share your favourite boating gadget with the group and/or any boating stories

Saturday

7:00 pm

Dinner at Tomasso's Italian Grille : reservations made for group. Please confirm attendance with Eric by August 5th

Saturday or Sunday

11 am – 7 pm

Quinte West Pop-ups in Centennial Park (across the river) – on your own

Saturday or Sunday

10 am - 5 pm

National Air Force Museum  on your own

Sunday August 13th

6 – 8 pm

Music at Fraser Park Bandshell  (free)

Shirley Diana Band (Classic Rock, New and traditional country)