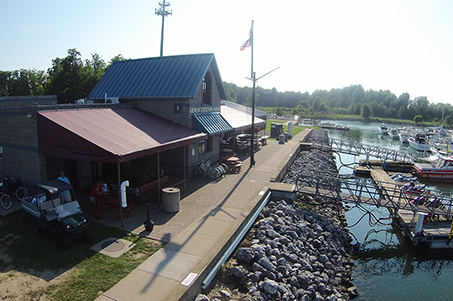 This is a New GLCC Rally and will be hosted at the beautiful Geneva State Park Marina, Ohio (E-6.5) August 14–16, 2020. There is so much to see and do that we cannot list it all here. Click here to visit the Geoneva Marina website. The itinerary for this weekend is developed for you to see the Marina, Park, and Town with all the shops, restaurants, and attractions. Everything in town is within walking distance. It's a short scenic walk from the marina to town. (Transportation is available to town if required.) Friday and Saturday evening meals and Saturday breakfast included in the event. Please click here to read more!
** Please contact the Geneva Marina for availability of a slip PRIOR to registering to attend. **
Please click HERE to register online* / Click HERE for printable registration form* (No refunds after 8/1/20)
*Please click here to print and sign the COVID-19 Waiver pdf. *This COVID-19 Waiver is required to be completed by each person prior to attending the 2020 August Lake Erie Rally. Please print this waiver, sign & date it & either scan & email it back to the office or fax it to 810-984-4565.