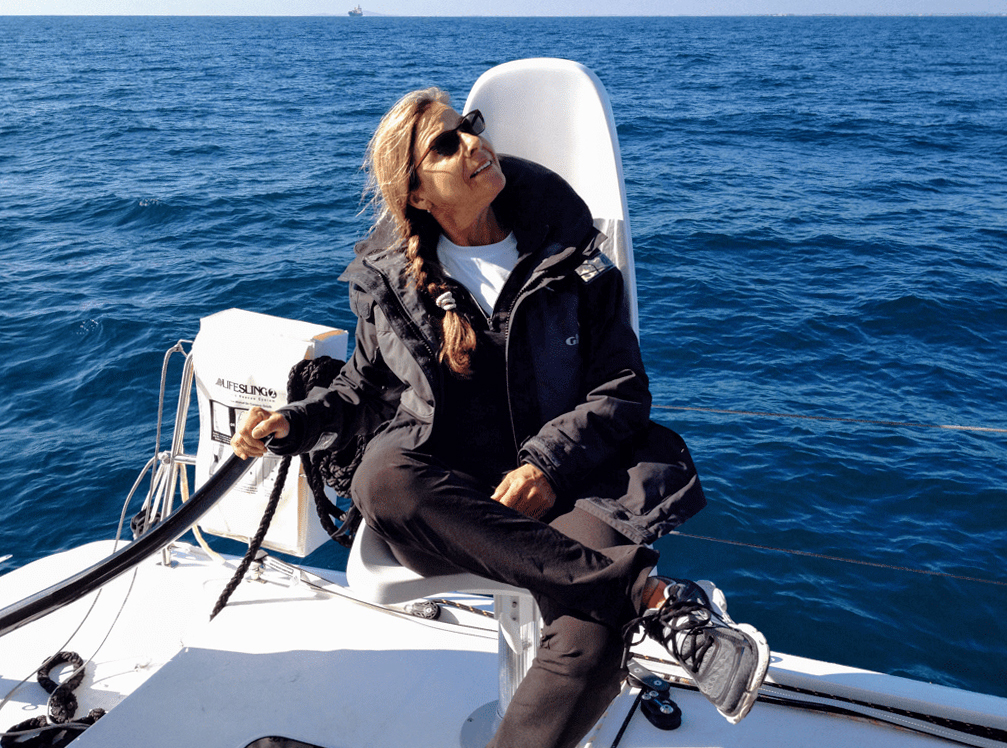 The 33rd Annual Lake Superior Mid-Winter Dinner will return to the Twin Cities venue of Radisson Roseville Hotel on Saturday, Jan. 5, 2019. The evening includes a presentation by Claudia Dengler, who leads the adventurous life of a captain delivering Outremer catamarans across the Atlantic.
     Claudia will be sharing details of her second career as a professional sailor with true stories from her life of grit and glamour. If you want to know more beforehand, please visit the Sailing Offshore website.
     Claudia says "it's more grit than glamour", but many of us secretly wish we could do what she does! You don't want to miss this chance to hear her and see her pictures. Take the opportunity to live vicariously through Claudia's tales, and also reminisce about your own adventures. Come to see old friends, make new friends, and dream of the cruising life. We hope you will treat yourself to this delightful and memorable mid-winter break. We look forward to seeing you, and please bring guests. Please click here to read further.
Click HERE to register online / Click HERE for a printable registration form (No refunds after 12/14/18)