All scheduled activities subject to change or cancellation, "weather and wind can vary considerably".
 
July 27 - July 30, 2019
$40 USD/boat up to 2 people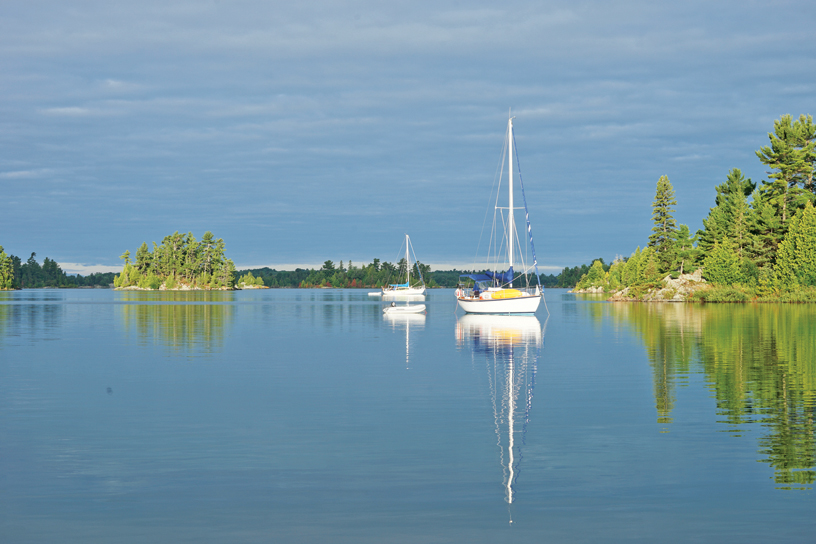 This years Wilderness Rally will be in partnership with Women Who Sail the Great Lakes with members of both groups helping to organize the activities and presentations.
Please click HERE to register online / Click HERE for printable registration form. (No refunds after 6/27/19)
Included in the Wilderness Rally will be the traditional GLCC "No Ketchup Dog Dinner," onshore and on boat BYOB / appetizer Happy Hours, a Scavenger Hunt, blueberry picking, a book / DVD exchange, morning yoga as well as BYO coffee. There will be informational presentations and activities that will engage all. Continuing with GLCC tradition, there will be the always-delicious Potluck dinner on the last evening. A new item that comes from the WWS side will be to gather and donate items needed by a local animal rescue organization.
We will have the GLCC weather fly for shade and sprinkles. You should plan on bringing camp chairs and folding tables would be beneficial.
Cost is $40 USD/boat with up to two people and includes a Wilderness Burgee. Extra people will be charged $10 USD. Register online at the GLCC website. See you there.
Please click HERE to register online / Click HERE for printable registration form. (No refunds after 6/27/19)
For more information, please contact Chairs:
Event date:
Saturday, July 27, 2019 - 12:00

to

Wednesday, July 31, 2019 - 10:00