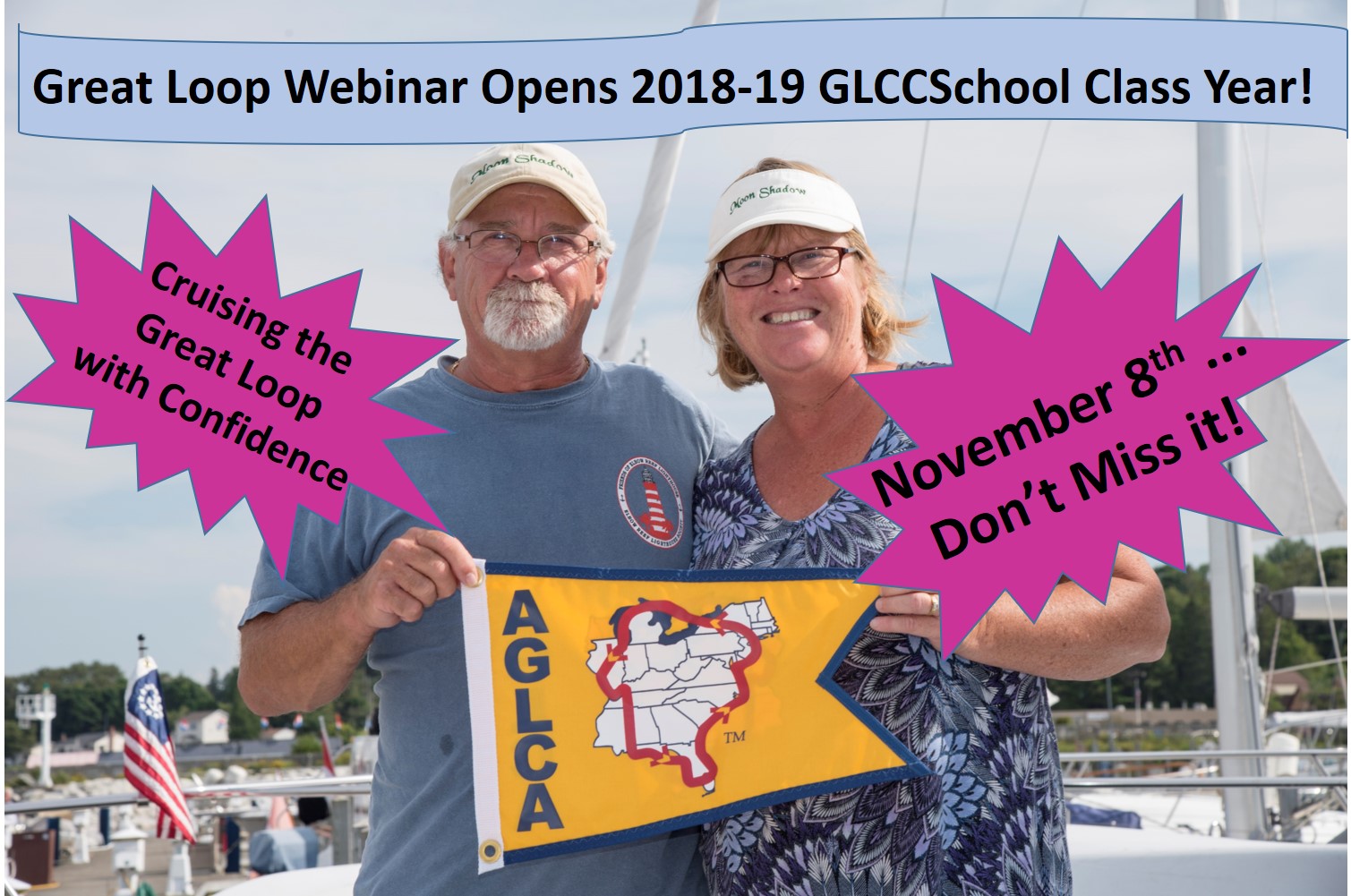 The 2018-19 GLCCSchool class year kicks off on November 8th with the popular "Cruising America's Great Loop with Confidence", presented by recent Great Loopers and GLCC members Dave and Colleen Wray. If you've ever considered "doing the loop", or even if you are just curious about what the loop entails, you won't want to miss this webinar. We've scheduled this updated class earlier in this school year to provide prospective loopers more time to incorporate the webinar's extensive information into their own cruising plans.
In addition, two other live November webinars are also open for registration right now: "Navigating Locks" on November 14th, and "Introduction to Cruising the Great Lakes" on November 20th, with more live November-December webinars set to open for registration shortly. Watch the GLCCSchool web site (https://www.glccschool.com/open-classes ) for more details and to register, plus remember that GLCC members are eligible for discounted registration for these and most other GLCCSchool classes.
We look forward to seeing you in class soon!