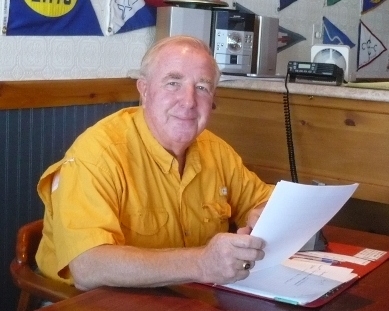 39th Annual Grosse Pointe Regional Dinner Meeting
of the GREAT LAKES CRUISING CLUB
Friday, May 4, 2012
You won't want to miss this year's Grosse Pointe Yacht Club Regional Dinner Meeting on Friday, May 4. Our speaker Roy Eaton is well-known to cruisers who frequent the North Channel and who hear him each morning during July and August on VHF Channel 71. This past season the Net fielded 6,284 calls from 894 different boats! He and his wife Margaret are recipients of the 25 year burgee of the GLCC. They have sailed all the Great Lakes, the ICW to West Palm Beach and across to spend three months sailing the Abacos. Roy and Margaret have spent recent winters sailing both Florida coasts.