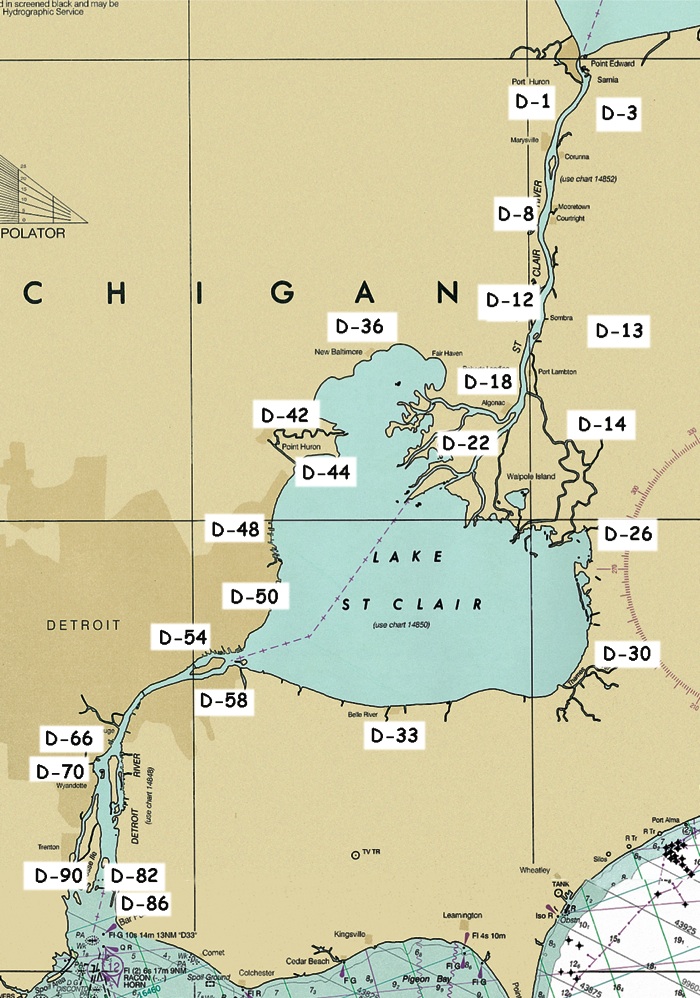 If you'll be traveling to the Leamington Rendezvous this summer from a port above Lake Erie you'd be well advised to read harbor report D-0 for information on traversing the St. Clair River, Lake St. Clair and the Detroit River.
There you'll find details of not only the 25 ports and anchorages along the way but also critical advice on applicable charts, currents, ferry crossings, unique aids to navigation, speed restrictions, international border issues and more.
Be sure to also read the harbor reports of some of the more significant individual ports in the area to learn of special treatment of GLCC members, such as in Port Huron and Sarnia.
Then, of course, there's the newly updated report on Leamington itself, where all the fun begins on 13 July.