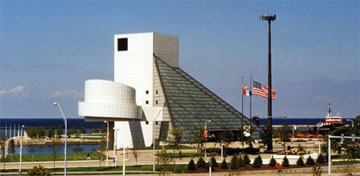 CLEVELAND, Ohio -- Lake Erie boaters rejoice.
If you're cruising Lake Erie after the 2014 GLCC Rendezvous in Leamington, exploring the south shore should entail a stop in Cleveland (E-10). This can be a very rewarding experience for the whole family as few cities can match Cleveland's cultural and recreational resources. The city offers professional performances in theater, dance, symphony, jazz, rock, opera, and ballet on a regular basis. For the sports enthusiast, Cleveland has major league teams in baseball, basketball, football, and soccer.
The highly regarded Places Rated Almanac recently rated Cleveland as the second best recreation place based on statistical ratings of 354 metropolitan areas in the United States. Click
here
to read more.