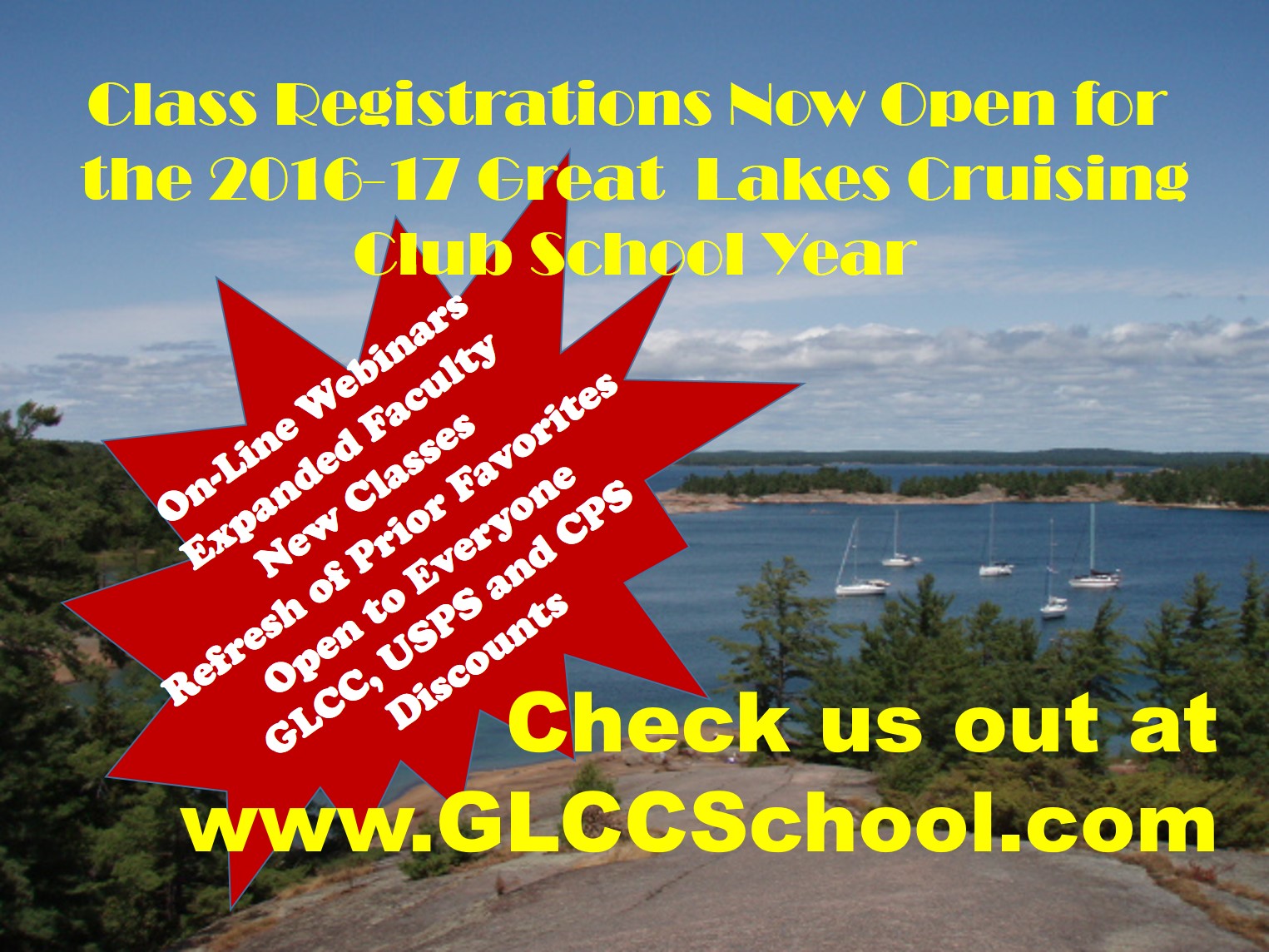 The highly acclaimed internet-based Great Lakes Cruising Club cruising school, GLCCSchool, is presently launching its seventh year of live and previously recorded webinars. With a comprehensive curriculum covering everything from cruising skills to favorite cruising destinations, GLCCSchool has become a premier source of practical training for sail and power cruisers on the Great Lakes and beyond. With its internet-based classes, all you need to participate is a computer, laptop or tablet with speakers and an internet connection. GLCCSchool Webinars are live and interactive, with class recordings available after the live events for later review.
What's Coming Up?
The 2016-17 school year promises a full program of live and recorded webinars. In fact, several October through December live webinars are already open for registration, with over thirty additional live classes still to come in the first half of 2017 plus re-releases of previously recorded classes!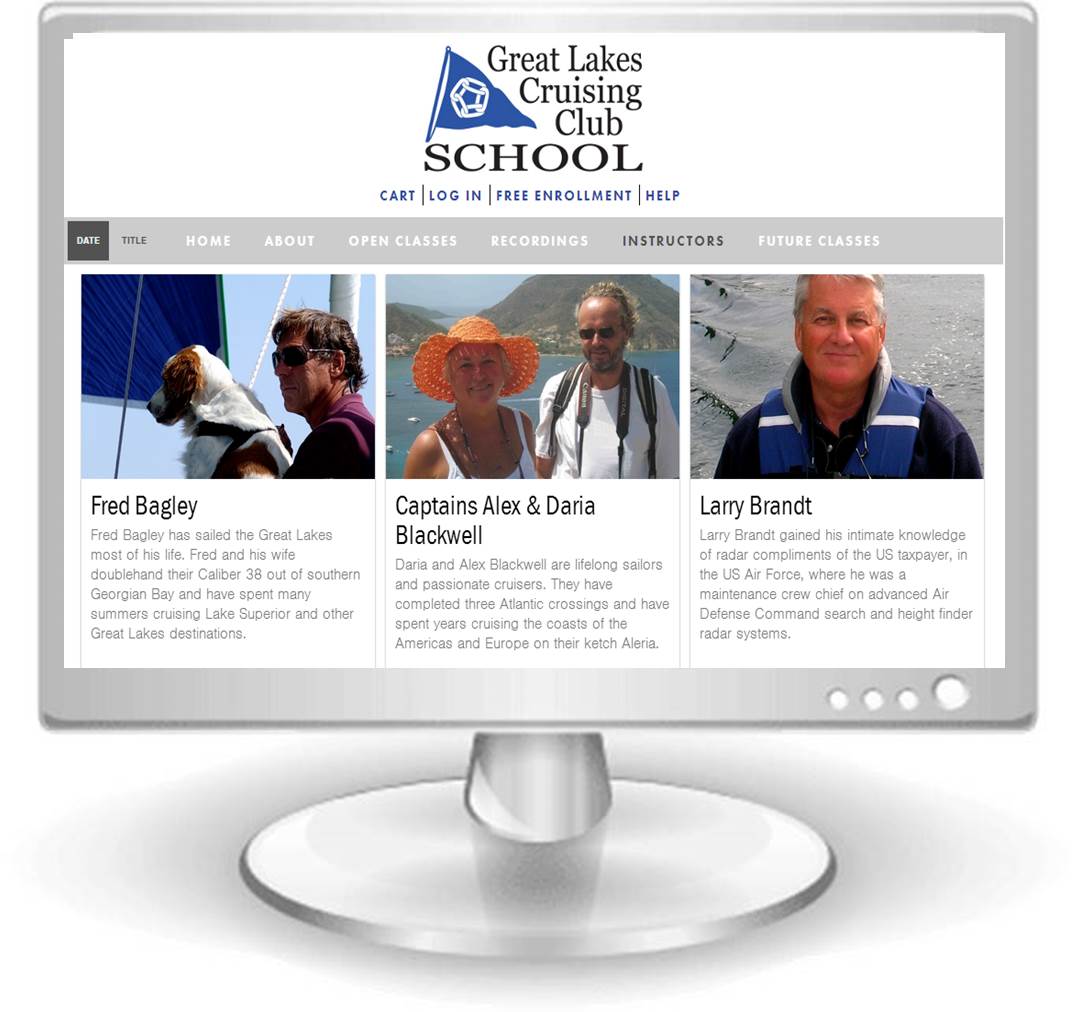 Included are numerous "new-this-year" webinars taught by both familiar GLCCSchool faculty members as well as distinguished new-to-GLCCSchool instructors. Among some of our new classes are a new Lake Huron webinar and a new webinar on selling and buying boats (all available for registration now), a new 2017 webinar on cruising Lake Ontario's Bay of Quinte and Thousand Islands area, a new webinar on inflatable boat maintenance, new webinars on gasoline engine maintenance, on cruising with kids and grandkids, ... and more. In addition, several of our most popular cruising destination and skills classes from prior years have been substantially revised for live offering again this new school year.
You can also look forward to more specially-priced multi-webinar packages this year, such as the new, short-handed cruising safety series being offered jointly in 2017 with the Cruising Club of America and US Sailing, plus our popular four-part Great Lakes Weather Savvy Mariner package, a package on diesel engine maintenance ... and others.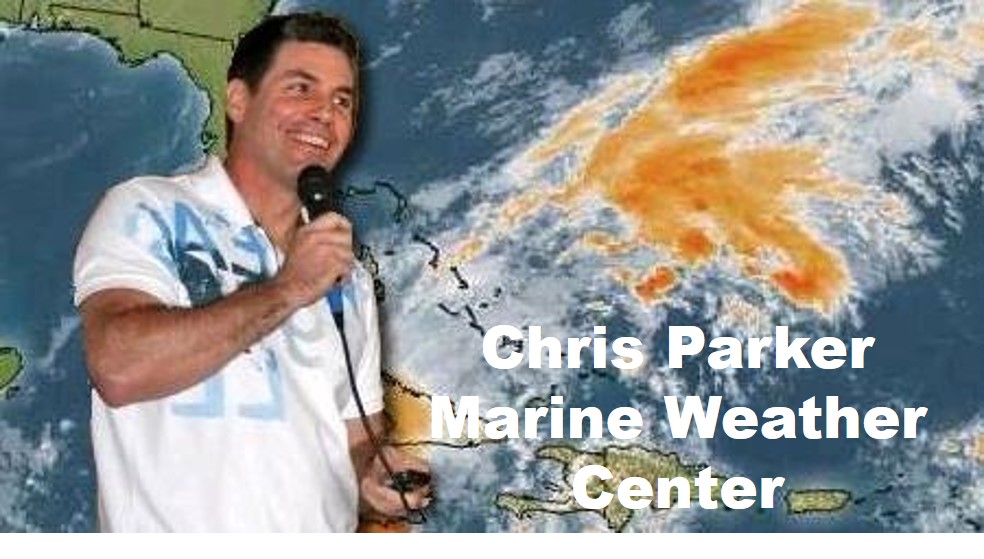 Recordings too: And don't forget GLCCSchool's recorded webinar offerings like the Marine Weather Basics and Mastering GRIBs webinars, available now both individually or as a package and presented by the most respected and relied-upon offshore weather forecaster and router in the business, Chris Parker. These and other recordings are available for immediate registration, and can be viewed at any time & as many times as one wishes.
Don't Wait! Check www.GLCCSchool.com for more details, and be sure to enroll with the school (it's free) so you'll be alerted to classes as they're opened for registration. Once enrolled, you'll be able to register for any available class or webinar recording using the web site's simple and secure checkout facility. Classes are very affordable ... typically $20.00 per class ($15.00 if you're a GLCC, US Power Squadrons or Canadian Power and Sail Squadrons member). After you've registered you'll immediately receive instructions and links for attending your live class or viewing your pre-recorded webinar.
Check Us Out Today: Join the literally thousands of fellow sail and powerboat cruisers already taking advantage of GLCCSchool's cruising classes. Click www.GLCCSchool.com today and check us out. We hope to see you in class soon!