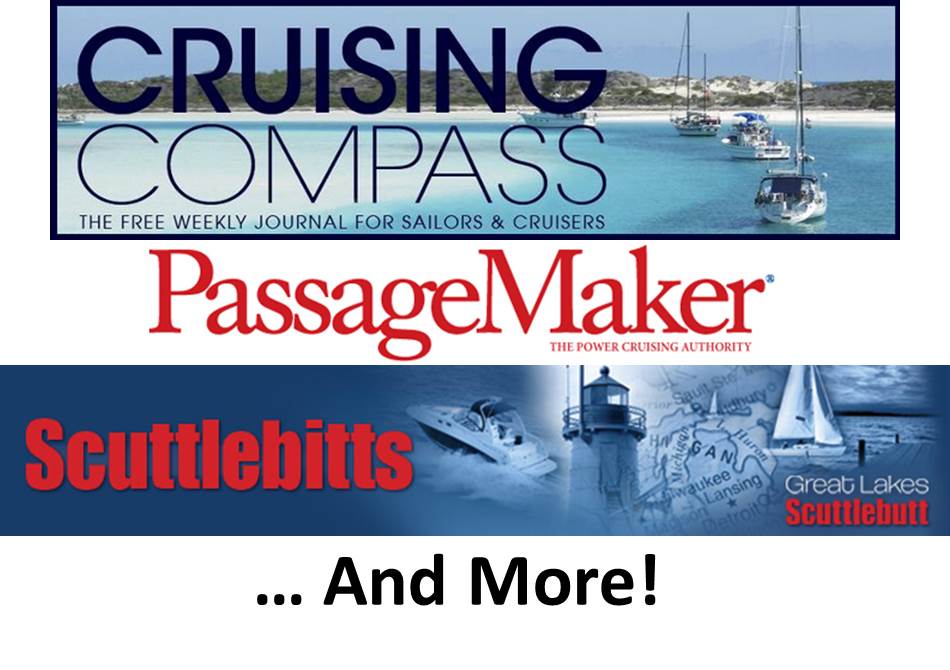 Following is a sampling of GLCCSchool articles already published in the on-line boating press over the past three weeks. Keep an eye out for additional articles in the on-line and print publications you receive.
·         Blue Water Sailing's online Cruising Compass, where GLCCSchool.com was named website of the week!
·         Good Old Boat Magazine's Newsletter
·         US Naval Sailing Association (Facebook page)
·         USPS Ensign (Facebook Page - September 5 Post)
·         … and more
We extend our special thanks for the tireless efforts of GLCC Publicity Coordinator Philip May who made these special launch announcements happen.
Can you help get the word out too? Just load the attached News Release and email it to yacht clubs, boating organizations, and marinas in your area, requesting they mention our 2013-14 GLCCSchool year in their upcoming publications and web sites, or post the release on their bulletin boards.
This news release is just the first of many exciting things being rolled out for the upcoming school year. First of all, where we had previously used a subcontracted service provider we're in the process of bringing GLCCSchool infrastructure support directly under club control. A totally new, modern, GLCCSchool web site is presently in test for launch soon. In parallel, our coordination team is also preparing to assume direct responsibility for class presentation arrangements, working with an industry-leading webinar broadcast service. And most important, several new classes and instructors are being added to the expanding GLCCSchool curriculum and faculty this year. Watch for further details to be announced in the next few weeks.
… But until then, don't forget to help us get the GLCCSchool word out by distributing copies of the PDF news release to boating-related organizations in your area.