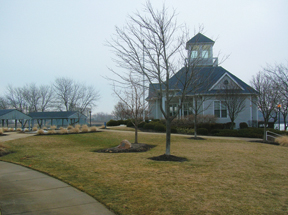 If you're planning to attend the
GLCC
Rendezvous in July, you might consider stopping in Huron, Ohio for a nights visit. Huron has much to offer from great food to wonderful entertainment.
For starters there's the Huron Yacht Club, right next door to the municipal marina, which is very friendly and offers great food, and a cozy patio for outside enjoyment. A short walk to town and you'll find Amarone's Italian restaurant, where you'll be treated to home style Italian cooking. On your way up-river, you pass by the Brass Pelican, an eatery with plenty of liquid libations to dry your thirst. There's deep water from the river mouth to the municipal docks. The marina itself has secure washrooms & showers, ample shore power and beautiful grounds to enhance your stay. For entertainment, don't miss the Huron Play House. A short walk up the hill you will have new theatrical plays to watch every week in July. These performances are the creation of Bowling Green State University, and while the actors are college students the entertainment is truly "professional!" 
If you have any questions about Huron, or Sawmill Creek (E-15.5) which is 2 miles west, and still in Huron, Ohio, (albeit not walkable to town) please don't hesitate to contact me.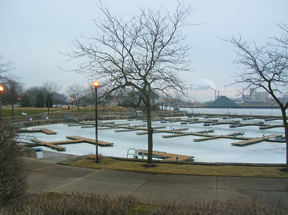 Safe seas,
Hope to see YOU in Leamington!
Rich Barzyk
Rear Commodore, Lake Erie
To read more about the 2014 GLCC Rendezvous, click here.
Click 
HERE
 for printable Rendezvous registration form.
Click HERE for on-line 
Rendezvous 
registration form.