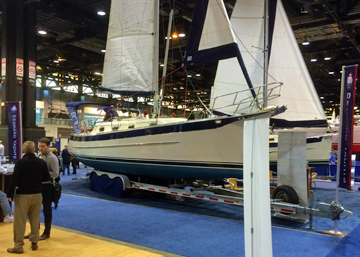 The Strictly Sail Chicago and the Chicago Boat, Sports & RV Show
is running
right now
 (1/16/15) through this Sunday, so if you are in the area, please stop in and visit the GLCC booth. We'd love to see you! Click
here
for
show
information.
     We also invite you to attend the
2015 Chicago/SW Lake Michigan Mid-Winter Dinner
tomorrow (Saturday, January 17) at the Wildfire Restaurant featuring Eric Thomas' presentation,
From Duluth to Hawaii and Back in Two Months
. It's sure to be an eventful night! Click
here
for dinner information or click
here
for quick dinner registration!