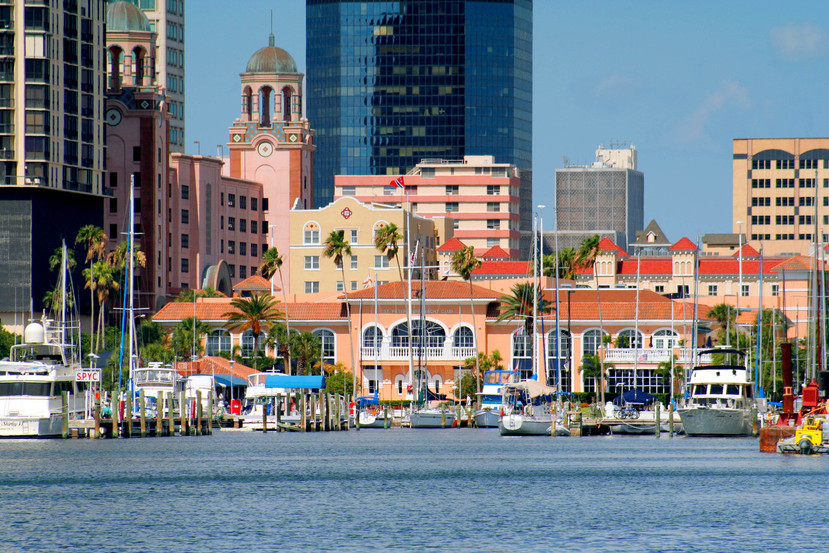 In February, when the ice grows thick on the Great Lakes, and the snow again drifts through the region, we hope you'll join us Feb. 10–13, for the GLCC Spring Break XXVII on the Gulf Coast of Florida. We have another enticing program lined up for you, and Spring Break is always a good opportunity to meet up with old friends, make new friends, and talk about the coming cruising season. Pack light, the whole event is dressy casual!
     The arrival day at St. Petersburg, Fla., is Sunday, Feb. 10, at the
Hyatt Place St. Petersburg / Downtown
, where we have arranged a special room rate of $219 USD/night. Breakfast and internet are included with the room rate. Parking is $15 USD/day. For hotel reservations please call 800-993-4751 by Jan. 10, 2019, and don't forget to mention GLCC to receive your discount.
Click 
HERE 
to register for 2019 Spring Break Closing Dinner ONLY at 
St. Petersburg Yacht Club
 (Cash bar followed by speaker $145 USD/pp)
(No refunds after 1/4/19)
     The GLCC events begin at Hyatt's HYbar Lounge, with a welcome reception, appetizers and cash bar. Dinner will be on your own with a restaurant suggested for the group. There are a wide variety of restaurants available in the vicinity.
     Monday's daytime program includes a private tour of
ArrowCat
, a boat builder of 32 to 42–foot motor catamarans. Its manufacturing facility is located in near-by Clearwater. Their state-of-the-art boats are known for their comfort, performance, cruising ability, and collision-reinforced hulls.
     An optional pay-as-you-go group lunch will be scheduled at a popular (yet to be determined) restaurant. It'll be another fine opportunity for GLCC fellowship, which we're sure you won't want to miss.
     Monday's evening program is unusual. We will gather at
Florida Chef's Workshop
at 1700 for a unique seafood (chicken option available) culinary adventure where you'll actively participate in preparing your own meal. The menu includes: (but is not limited to) Pan Seared Bacon Wrapped Scallops, Fried Crab Cakes, Grilled Octopus, and Baked Fish En Papillote! Whether you're a kitchen veteran, an everyday cook, or "fresh-off-the-vine," Roving Chef Anthony claims you will learn to prepare food that you will love and have lots of fun along the way. For sure, it's going to be a very different way to dine out. This event will be BYOB.
     On Tuesday, we have scheduled a tour of
US Coast Guard Station St. Petersburg Bayboro Harbor
at 1000 and another pay-as-you-go group lunch at a (to be determined) restaurant close by.
     The evening's Spring Break Closing Dinner will be held at the
St. Petersburg Yacht Club
, which is located just a few blocks from the Hyatt Hotel. Our social hour begins at 1730 followed by dinner and a speaker from the
University of Southern Florida College of Marine Science
. A cash bar will be available.
     Wednesday is departure day. However, you may wish to linger a while to take further advantage of the area's beautiful beaches, many museums, art galleries, as well as other interesting attractions.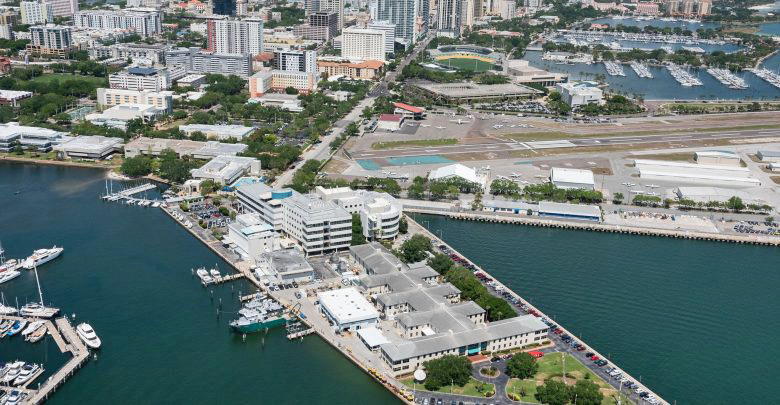 The cost is $280 USD/pp., which includes the ArrowCat tour, the hands-on meal at The Chef's Hat, the tour of US Coast Guard Station, and the Closing Dinner with USF College of Marine Science speaker. See you there!
Click 
HERE 
to register for 2019 Spring Break Closing Dinner ONLY at 
St. Petersburg Yacht Club
 (Cash bar followed by speaker $145 USD/pp)
(No refunds after 1/4/19)
We'll give you a warm welcome!
For more information, please contact Chairs Director Kim Kramer / Port Captain (Cornucopia) Gregg Haug at
218-341-6434 or
kimkramerace@hotmail.com
Event date:
Sunday, February 10, 2019 - 12:00
to
Wednesday, February 13, 2019 - 12:00