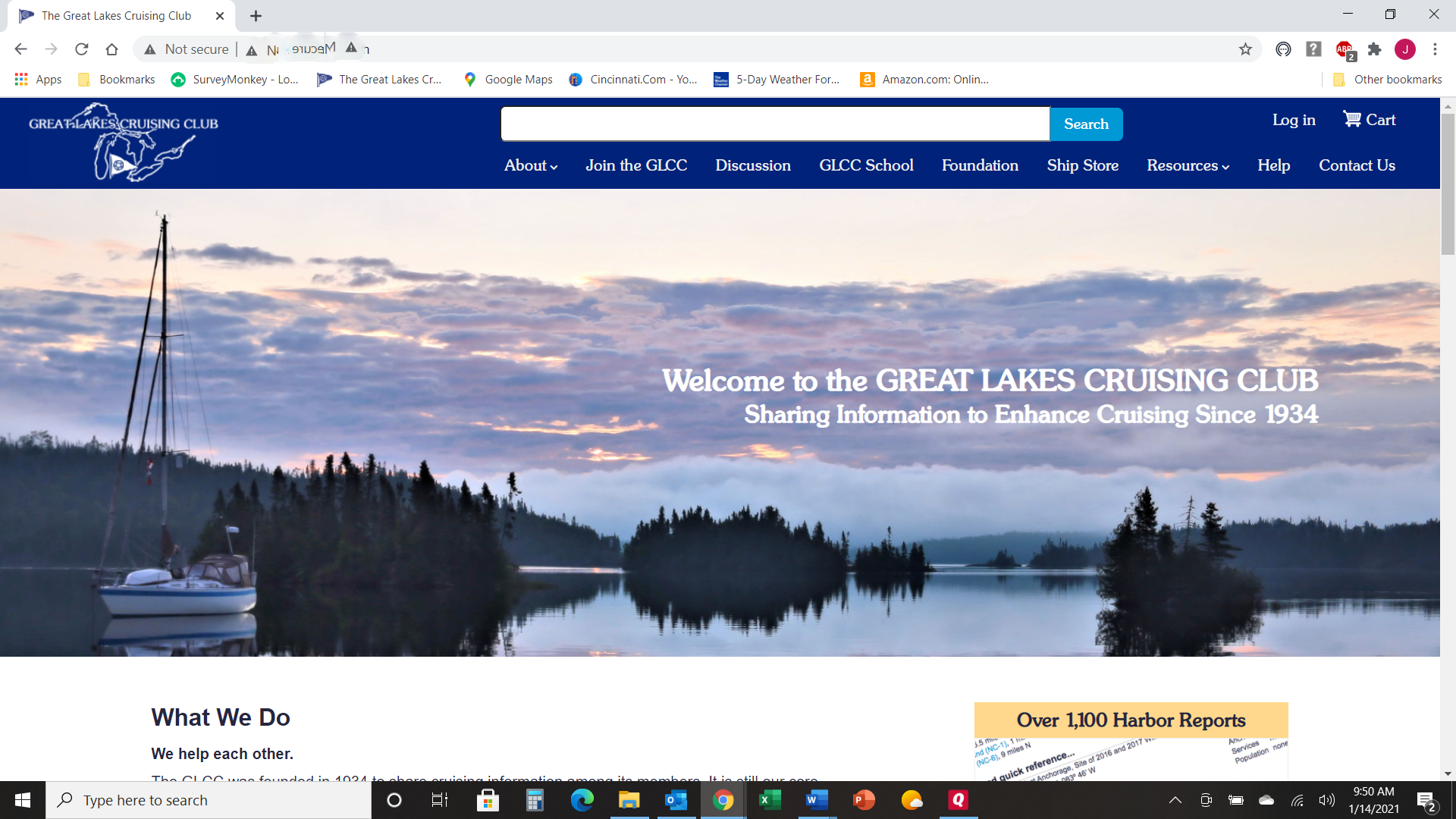 We are excited to announce that the GLCC's long awaited new website will debut on February 1, 2021.  The GLCC Office and Website Committee have been testing the site since November and are extremely impressed. This new website will have a fresh new feel but will still provide the same Harbor Reports you are used to seeing.  You will notice that the new site is designed to take advantage of wider PC screens but also be very friendly on mobile devices. Menu dropdown boxes will give one quicker access to desired pages. Downloadable PDFs of multiple Harbor Reports will have a clickable table of contents and internal links.The member database will now link the two members of a membership so that it is easier to maintain joint information like address and boat data.  It will be easier for the member to provide payment information for dues and orders.  Please be assured that any credit card information is not stored on our site but in a highly secure card processing site. Many improvements are behind the scenes for the benefit of the GLCC Office but will make it easier to maintain memberships and orders from the site. 
To facilitate the launch of the new site, data from the current site will be uploaded to the new site as of January 22 and the current site will be frozen. We are asking that members and editors hold off making any content changes to the current site after January 22.  This includes making comments to Harbor Reports or Discussion forums. New membership applications and purchases from the Ships Store will be allowed. Changes can be made to the new site after it is launched on February 1. 
Once launched, you will use the same login credentials you have used on the current site.  All data from the current site will be ported to the new site except for the Blog section. A new Member to Member Discussion Forum will be available for asking questions of other members.
A webinar introducing the new site will be on Febuary 3 for those wishing to learn more. A recording will also be made available for any member to view later.  Click here to regiser for the Webinar.
Please send any questions or concerns about the new website to GLCCWebsite@gmail.com