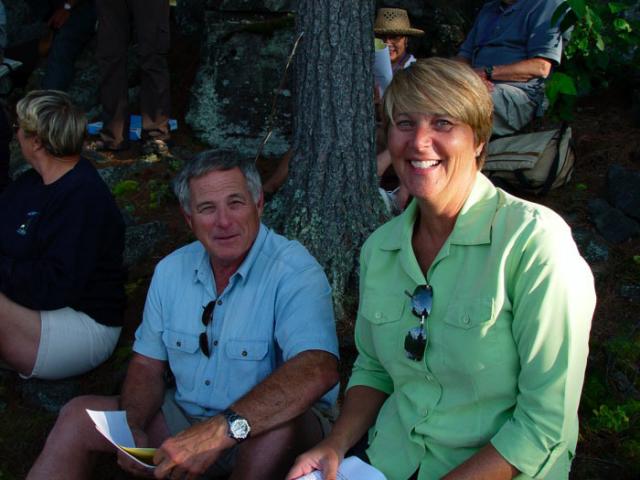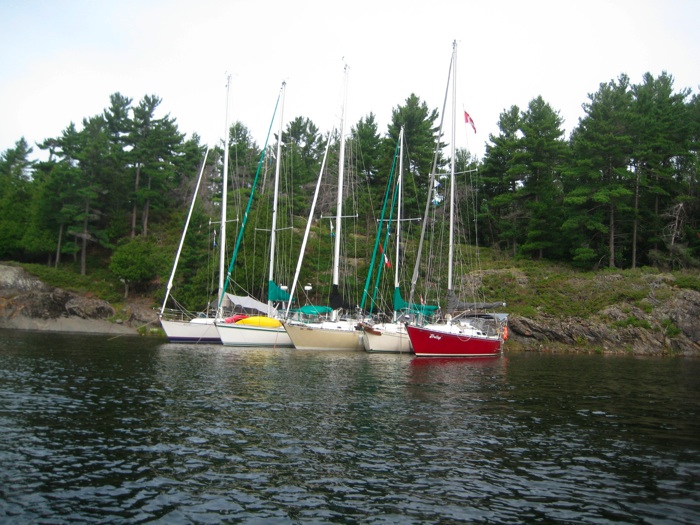 The raft-up of the Midland Sailing Club group of GLCC members...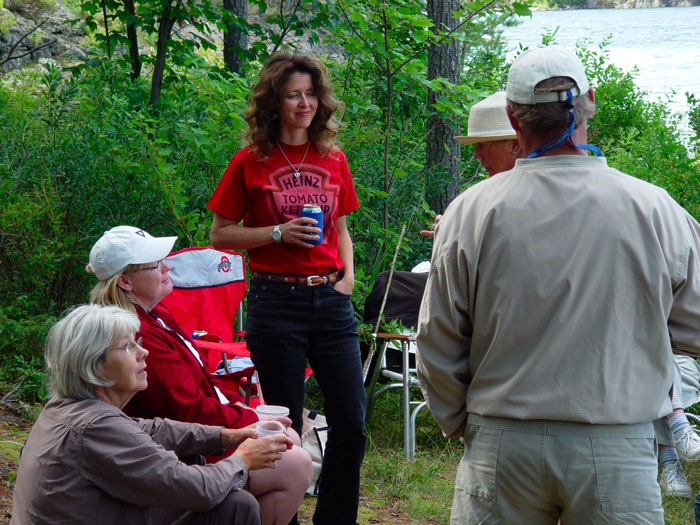 Karen Mesenburg wearing an "illegal" tee-shirt. (Ketchup is an absolute no-no on true Chicago hot dogs!)...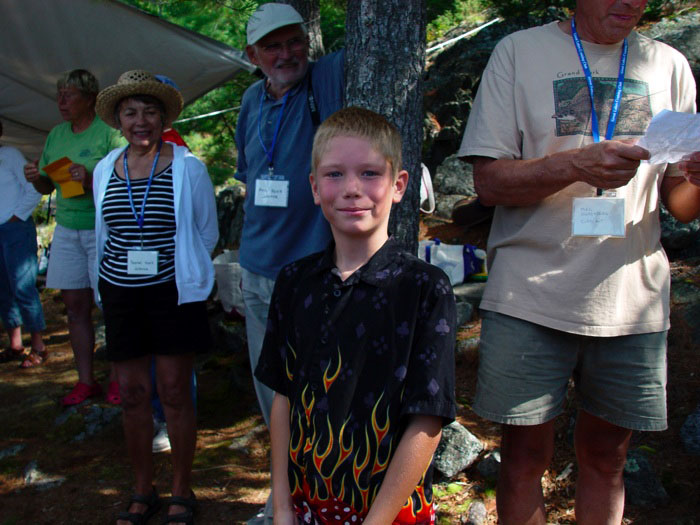 River Lizotte, youngest attendee (aboard Trollop), and official "dockmaster" for the dinghy landings and official hot-dog-fire monitor...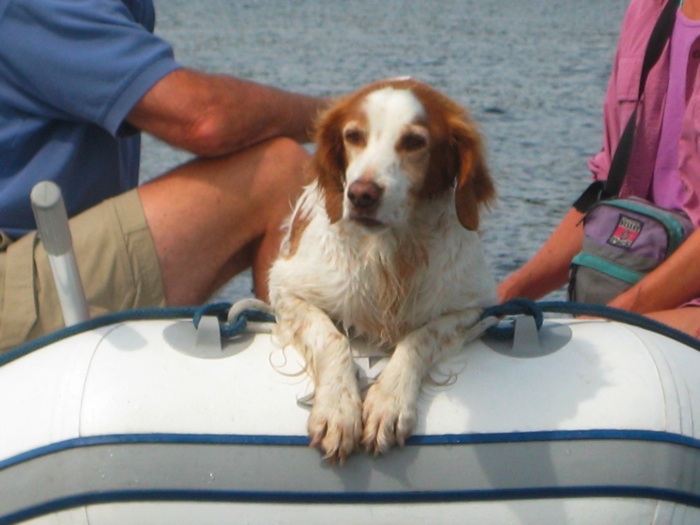 Max (of Catamount) headed for a shore visit. There were 9 other dogs at the rally, and two cats—a Balinese long-hair and a black wanderer.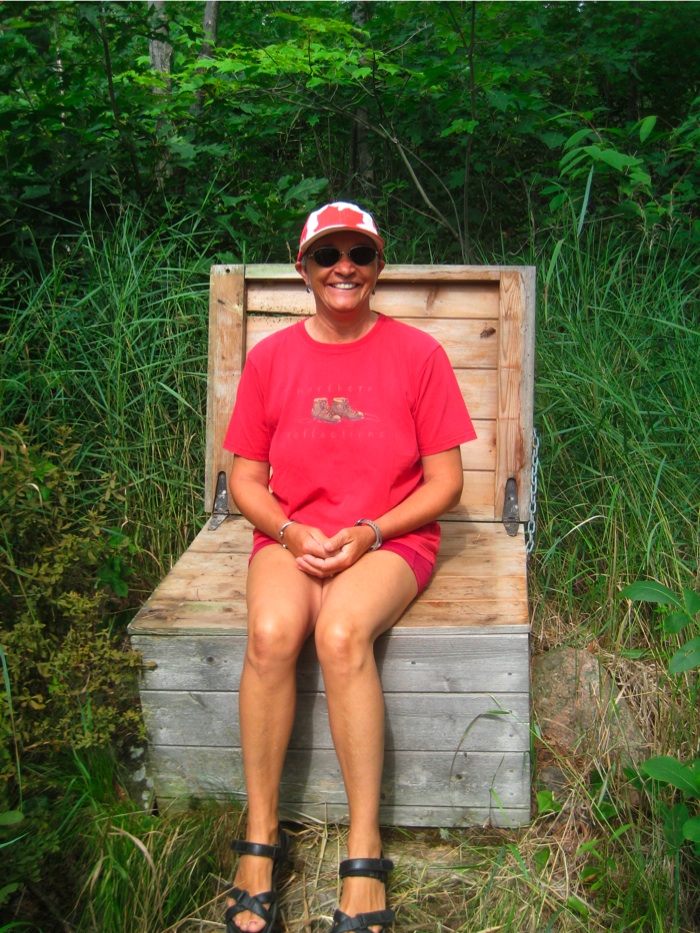 Marie O'Leary of Trollop modelling some of the camping facilities near the Rally...
The Durchslags (Class Act) screaming along with the 2 hp Honda in the dinghy races—DFL...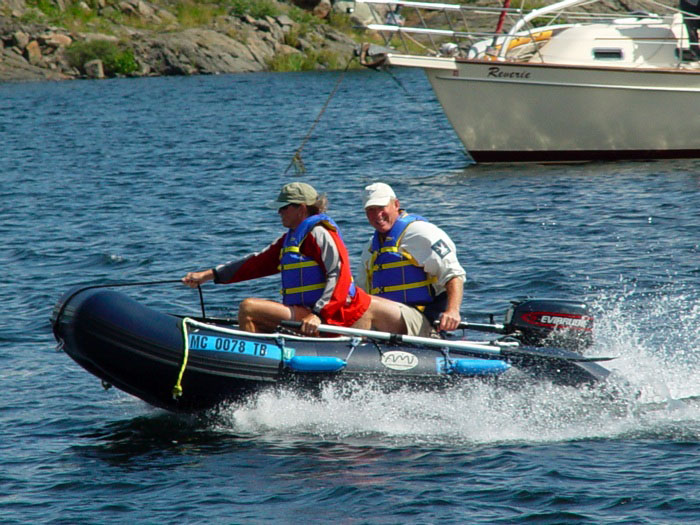 Mariette and Mel (Bliss) truly screaming along in the unlimited dinghy class...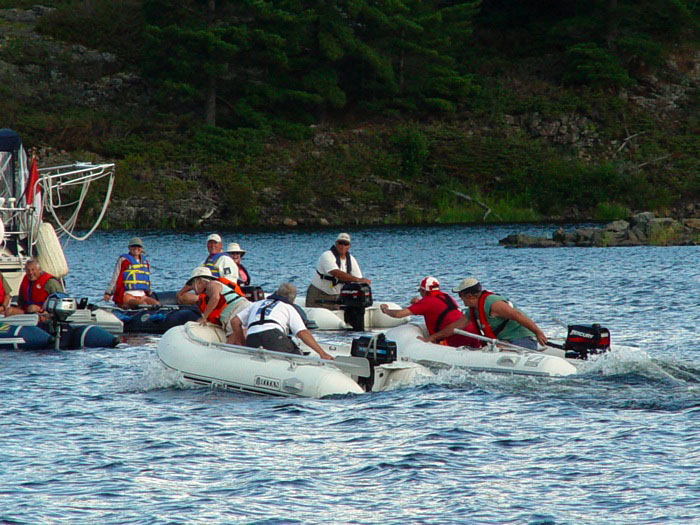 A photo finish in the dinghy races...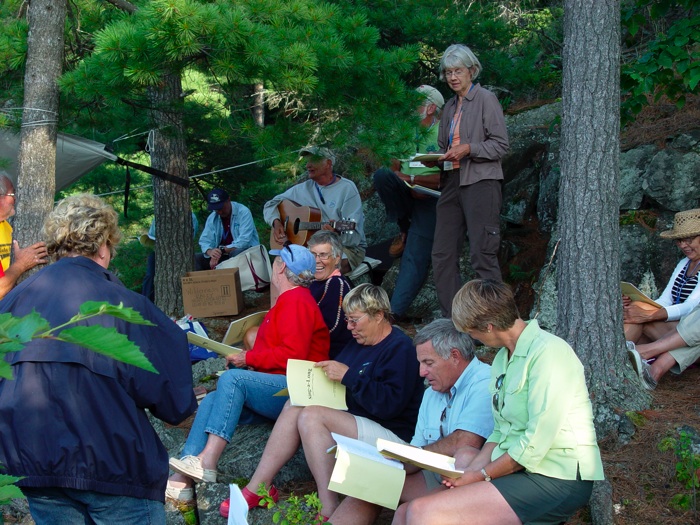 The Sunday night sing-along...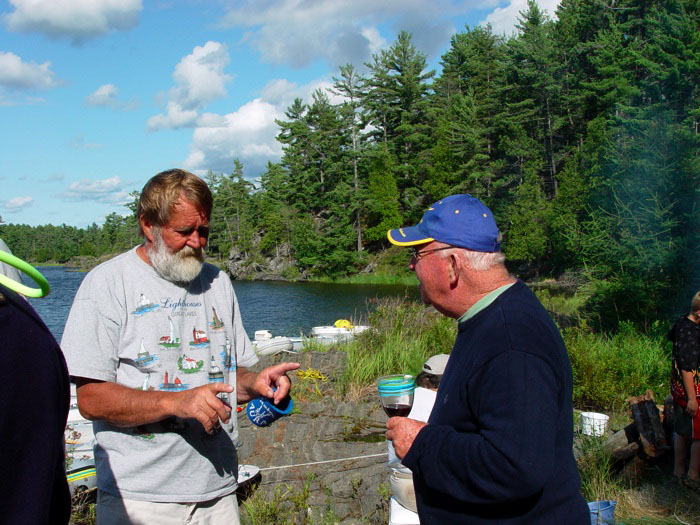 Jorma Poranto (Kahlua III) showing the size of the smallest fish he caught during the rally..
Below: Past Commodore John Lobbezoo and Bobbie Johnson. They arrived late at the hot-dog roast after attending the McGregor Bay Cottagers Association meeting, representing GLCC to them...