Please "CHEER" for Grand Marais to come in first in Reader's Digest's $5M fundraising promotion. This beautiful town, half-way between Whitefish Point and Munising, is seeking funds to rebuild its breakwater and restore its harbor.
Put a shortcut on your desktop and click it daily. You can cheer ten times a day (all at once). Here's the URL: http://wehearyouamerica.readersdigest.com/town.jsp?town=GRAND%20MARAIS&state=MI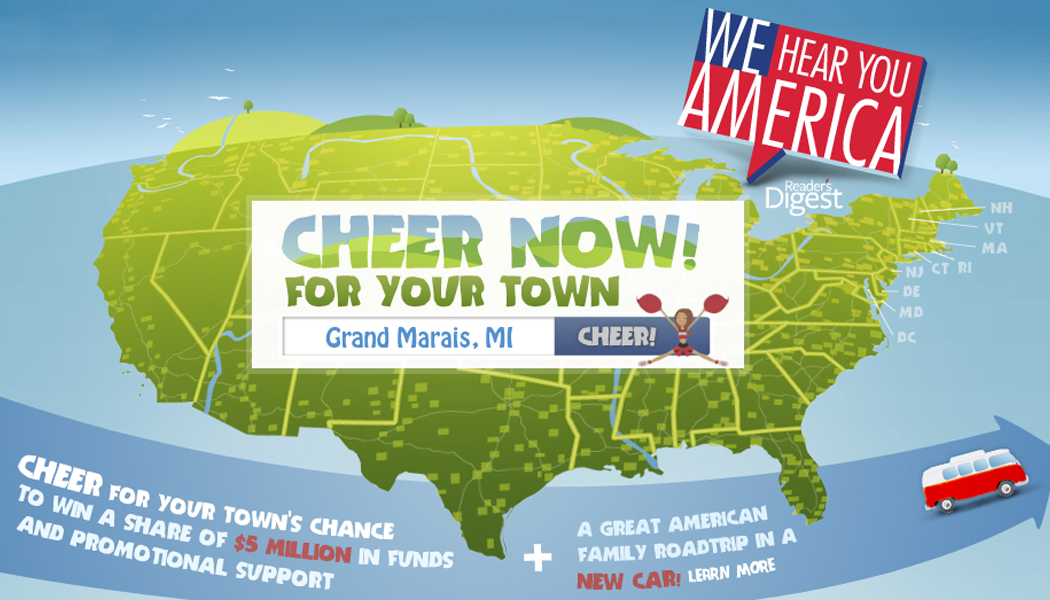 The first time, give your address and e-mail address (future visits will recognize you). For Canadian residents, please use the GLCC address, 405 Water St. Suite 101, Port Huron, MI 48060
Then click on the Grand Marais link in your favorites, where you "CHEER" for their success. They really need the money to rebuild their breakwater, as federal consideration keeps getting buried in the bureaucracy. For most of us it's the only viable harbor of refuge in a 75-mile stretch of Lake Superior shoreline.
Our Great Lakes Foundation has dedicated funds for the project, but the town needs lots more.
You can help by taking part daily!
Here's the URL: http://wehearyouamerica.readersdigest.com/town.jsp?town=GRAND%20MARAIS&state=MI