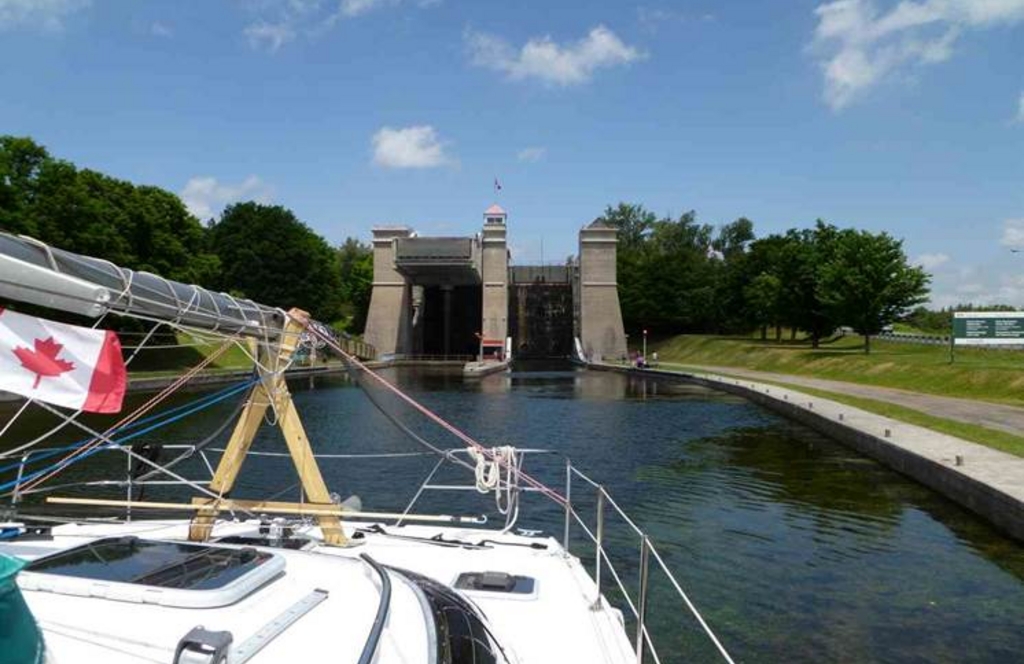 Looking for a serene inland cruising experience? Or a shortcut from the upper lakes to Lake Ontario? The Trent Severn may be for you! On Monday, April 18, at 8:00 pm Eastern/7:00 pm Central, Wayne LeBlanc will explore the 'Ups and Downs' of the amazing Canadian Trent Severn Waterway's 45-lock system. If you have a boat with a draft of 5 feet (1.5 meters) or less, you qualify for this unique experience! Don't miss Cruising the Trent Severn Waterway 2016! Click here for more information and to register for class.
This Waterway traverses Ontario from southern Lake Huron to mid Lake Ontario and goes up to 840 feet (256 meters) above sea level in its interior, the highest navigable ocean access water in North America. It can be a shortcut route if heading out toward the Atlantic Ocean, or returning to Lakes Huron, Michigan or Superior. It bypasses Lake Erie and the Welland Canal saving hundreds of miles.
The Trent Severn can also be a destination with a charm all its own. Lock 21 at Peterborough is the famous 65 feet (19.8 meters) hydraulic lock - you ride in 1 of 2 "bath tubs" towering over the landscape. And lock 44 is a marine railway called Big Chute where you ride a train-like flatcar, out of the water, over the hill and back into the water.
Get all the details here for a boating experience not found anywhere else in the world!