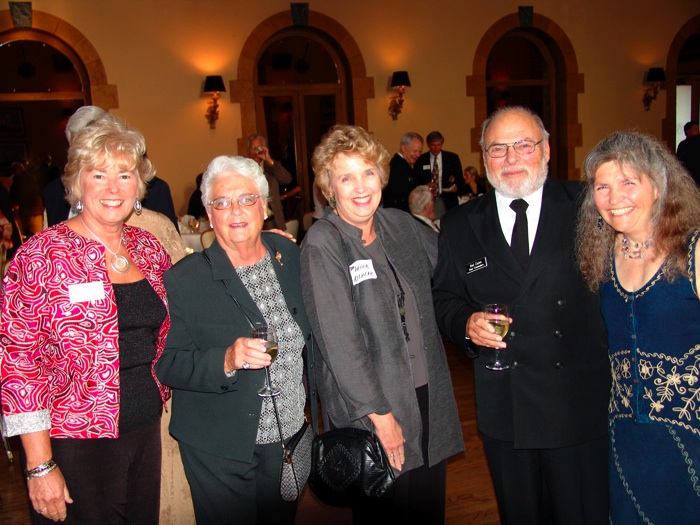 Almost 90 GLCC members and their guests gathered at the elegant Grosse Pointe Yacht Club for a gourmet dinner, good company, and a superb discussion of classic wrecks on the Great Lakes, on 25 April when they attended the 2008 Grosse Pointe Regional Dinner Meeting.
Hosts for the evening were Rear-Commodore Ted Smith and Susie who greeted guests in the Arboretum for cocktails and hors d'oeuvres.
The official evening began with introducing officers and guests, including Commodore David Martin of the Grosse Pointe Yacht Club. Following these introductions, Secretary Phil Doolittle offered the traditional toast to the Queen and Vice-Commodore J.E. Fordyce offered the toast to the President of the United States. Chaplain Carl Tucker delivered the invocation.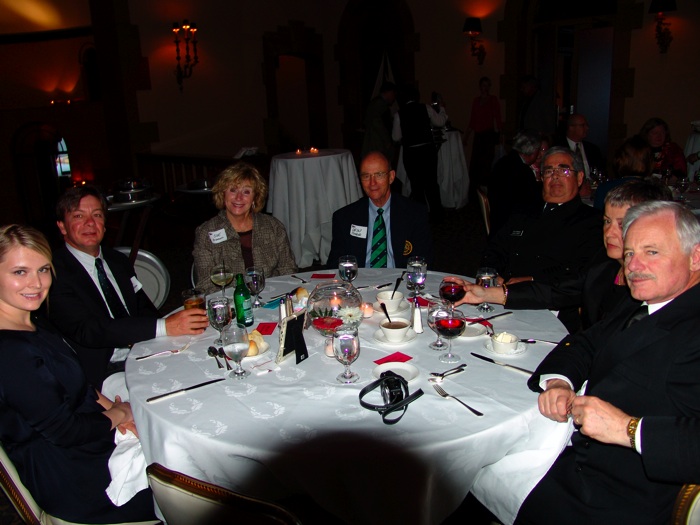 Kristina & Joe Acheson, Sue Acheson, Win Cooper, Jim Acheson, Michelle & J. E. Fordyce...
Dinner consisted of delicious tenderloin of beef with mushroom sauce or grilled mahi mahi, a lovely salad with balsamic vinaigrette & pine nuts, finished off with  exquisite puff pastry and chocolate caramel ice cream sauce for dessert.
Following dinner, GLCC Commodore Jim "Bullfrog" Richlak spoke briefly, discussing the office move to Port Huron and introducing our new office manager, Yvonne Murray. He then presented the 2007 Founders Award as well as a Bayfield Award to Kip Schmidt.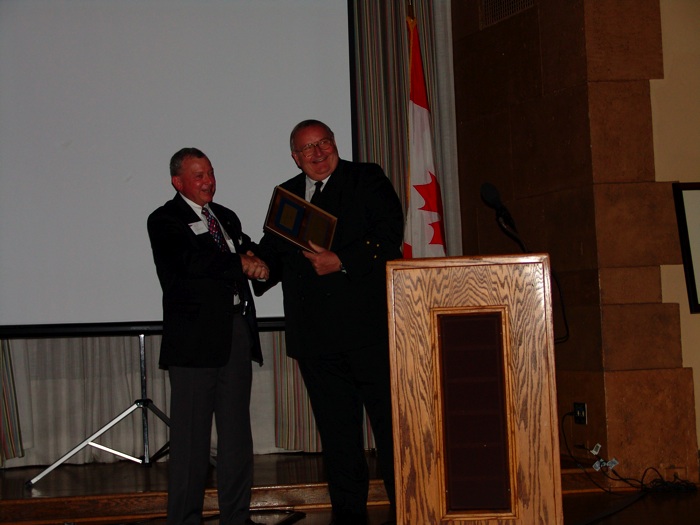 Commodore Bullfrog presents Kip Schmidt with his awards...
As a finale, the Commodore presented a 25-year club burgee to John & Kathy Groustra.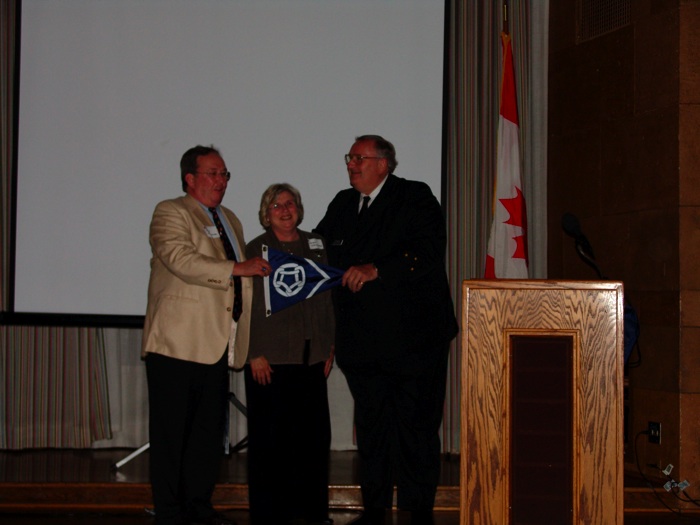 Featured speaker of the night was marine artist Robert McGreevy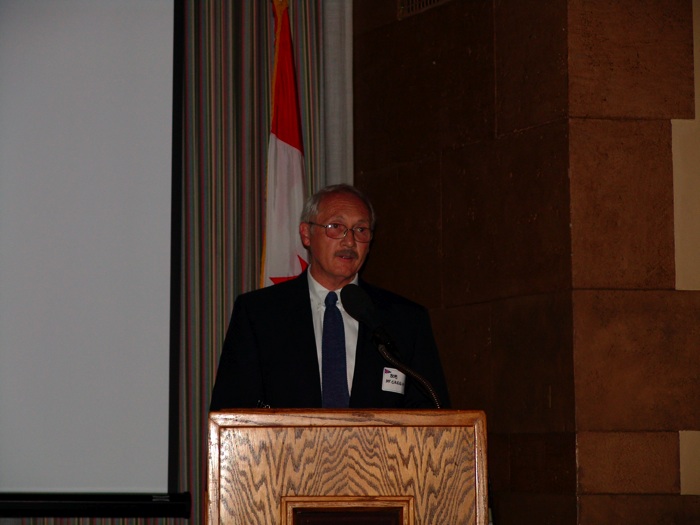 who presented "Lost Legends of the Lakes," discussing the early history of steam on the Lakes and his paintings of famous ships and wrecks such as the Edmund Fitzgerald and the Carl D. Bradley.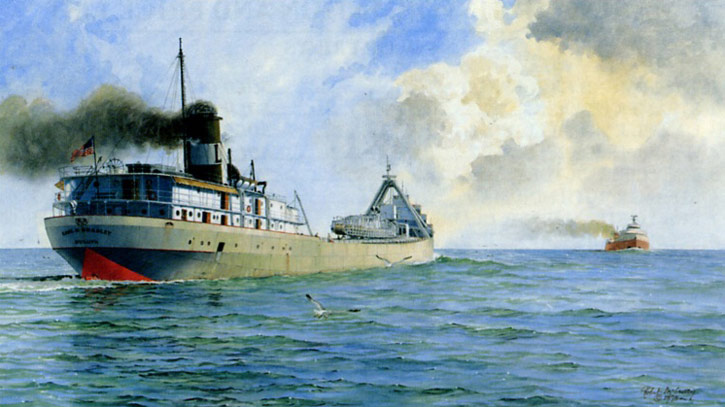 He noted that the government has recently estimated the number of wrecks on the Lakes between 6,000 and 10,000. This was the most interesting program in many years.
Following dinner, guests gathered to discuss the winters they'd just survived and to make plans to meet soon "up north." All were also planning on gathering again next year for the 36th annual spring meet.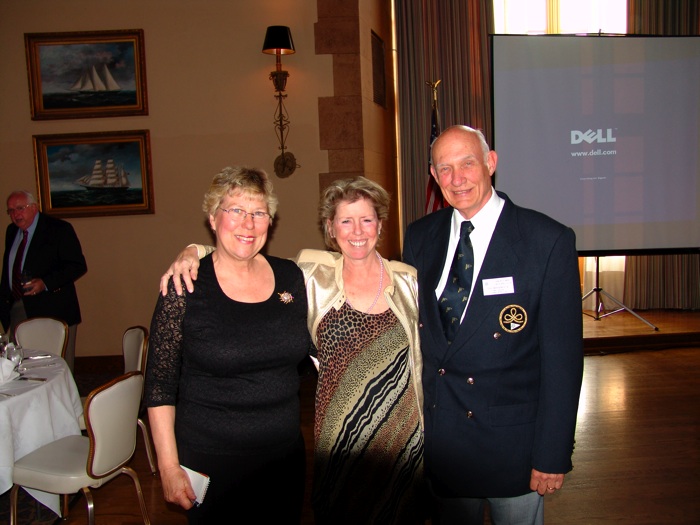 Venetia Moorhouse, Mariette LaBrosse, and Ted Moorhouse. Photos by Mel Wallbank.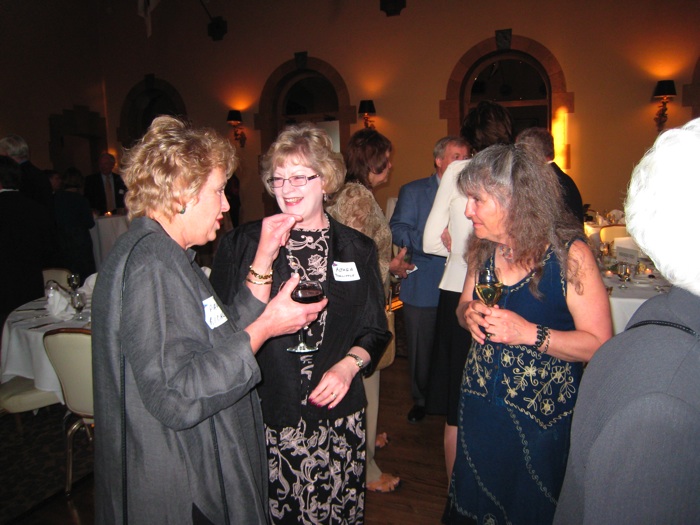 Paula Richlak, Althea Doolittle, and Cheryl Timm. Photo by Phil Doolittle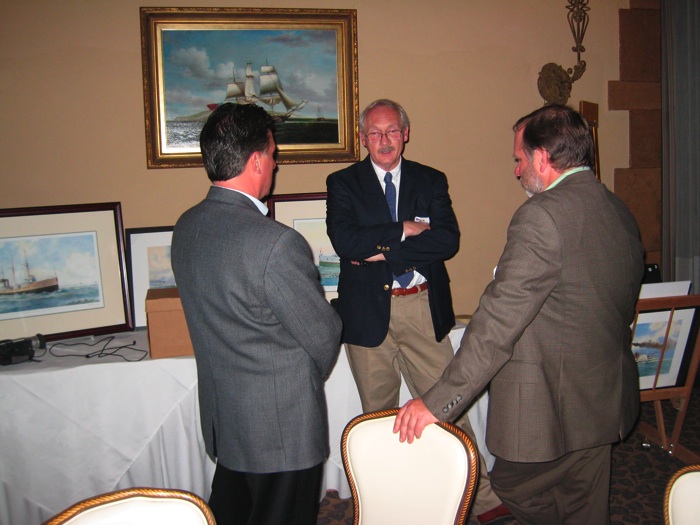 The artist discusses his presentation. Photo by Phil Doolittle