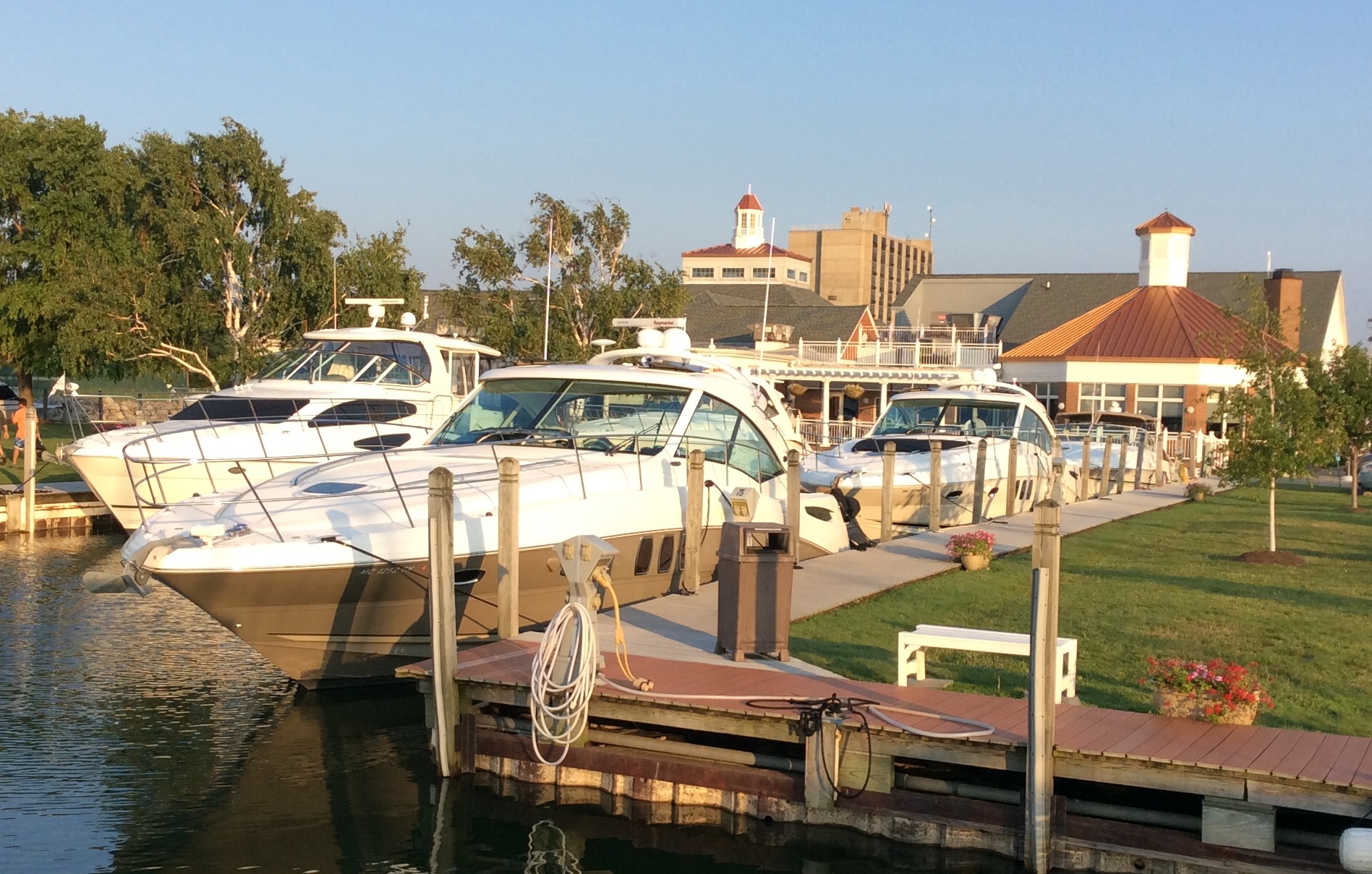 GLCC Members and guests are invited to attend the 48th Annual Lake Erie Regional Dinner Meeting at the Sandusky Yacht Club, Sandusky, Ohio (E-16) on 14 September 2019. There will be a cash bar, USD and credit cards for social hour at the A-Dock pavilion. Sandusky Yacht Club provides excellent venue with a very fine buffet for only $50 USD per person.
Click 
HERE
 to register online / Click 
HERE 
for a printable registration form (No refunds after 9/2/19)
     After dinner and a brief business meeting, our guest speaker will be Dr. Chris Winslow,
Ohio State University's Ohio Sea Grant College Program
coordinator, assistant, curriculum developer and recruiter, who will address Ohio Sea Grants activities on Lake Erie and the activities on OSU's Stone Lab.
     A block of rooms has been reserved at
Sawmill Creek Resort
(contact Bill Lehner at
lehnerb@aol.com
or 614-560-9538) at $129.99/night. If you are thinking about coming by boat, contact SYC Dockmaster Josh Marshall at 419-625-6567. We would love to have you join us.
1800 Social Hour: Hors D'oeuvres  and Cash Bar with U.S. Currency or a Credit Card. (A-Dock)
1900 Buffet Dinner: Lake Erie Surf & Turf Buffet - Slow Roasted Prime Rib paired with Fried Lake Erie Perch, Chicken Marsala, Green Beans Almandine, Herb Roasted Redskins, Veggie Pasta, and Dessert is SYC's Famous Bread Pudding
2030 Brief Business Meeting
2045 Dr. Chris Winslow, Ohio State University's Ohio Sea Grant College Program coordinator, assistant, curriculum developer and recruiter, will address Ohio Sea Grants activities on Lake Erie and the activities on OSU's Stone Lab
Click 
HERE
 to register online / Click 
HERE 
for a printable registration form (No refunds after 9/2/19)
If you have questions, please contact chairs: Port Captain Ned A. Bromm at 419-626-2557 or
nedsha@aol.com
 or Deputy Port Captain William E, Lehner at 614-560-9538 or
lehnerb@aol.com
Event date:
Saturday, September 14, 2019 -

17:00

to

23:00