On Tuesday 12/17 don't miss the free live webinar focusing on how to Get the Most out of the GLCC Web Site. Whether you're a novice or experienced glcclub web site user, you'll find this FREE webinar invaluable.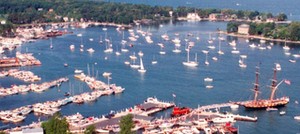 And whether you're planning a trip to Lake Erie to attend this summer's GLCC Rendezvous, or are simply interested in visiting this very exploreable and accessible body of water, our Tuesday 12/18 Cruising Lake Erie webinar is for you.
Click either title for more information and to register!