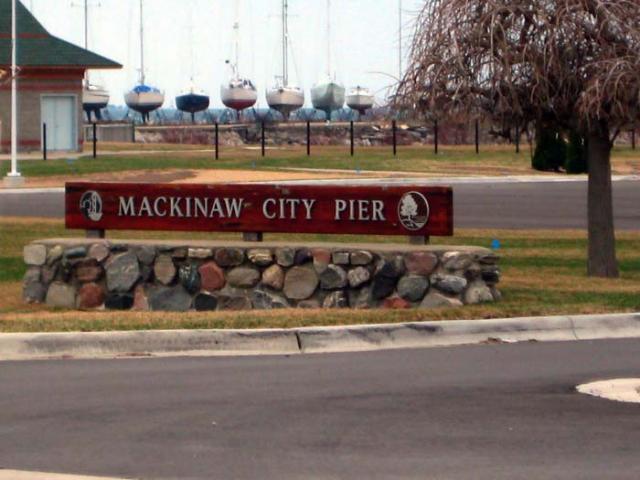 The new marina under construction at Mackinaw City, looking north.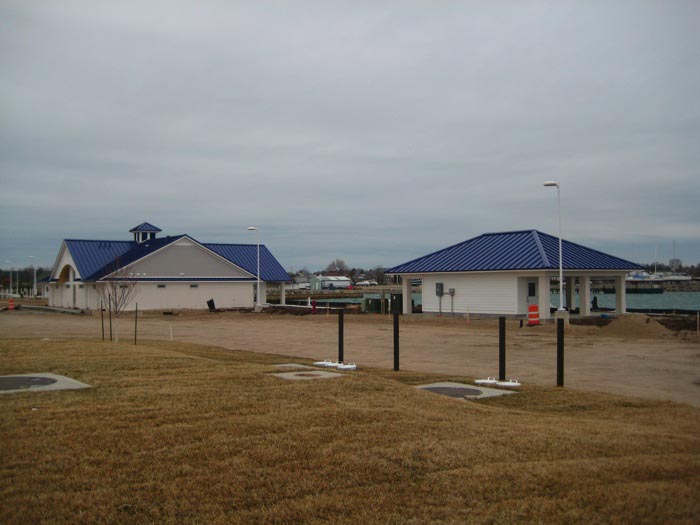 The new building at Mack City marina. All photos by Jo Schneider...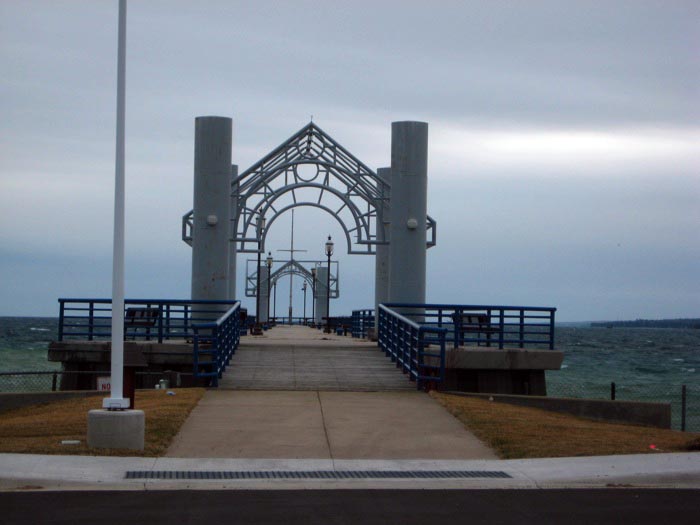 The walkway and fishing pier on the "outside" of the marina...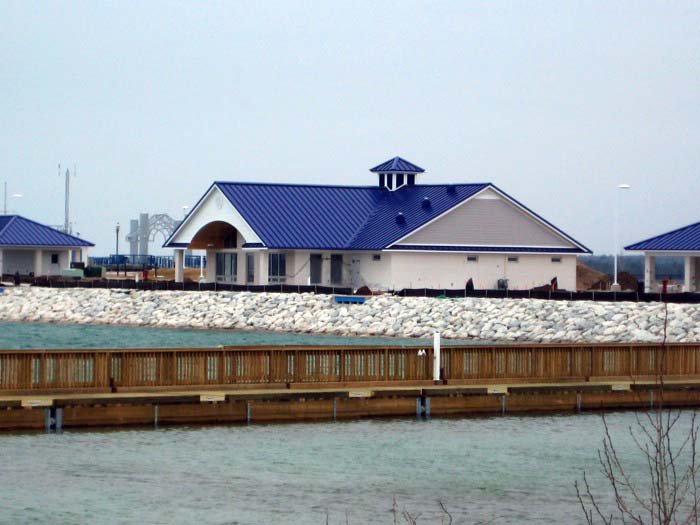 Another view of the new marina building. The dock is the long dock for the new launch ramps...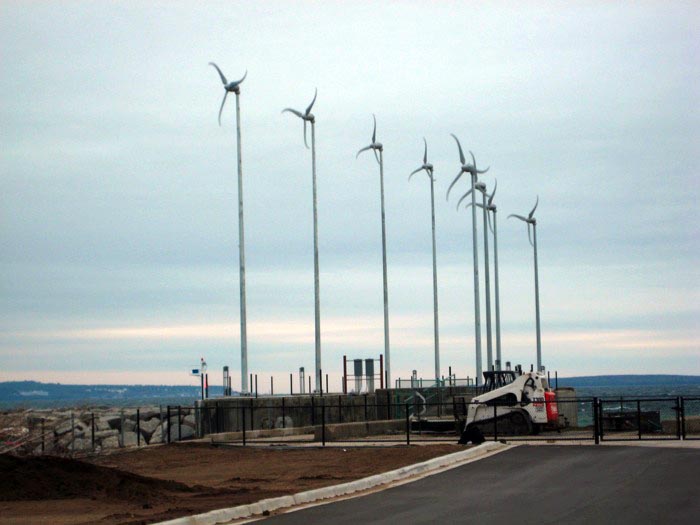 A group of windmills are installed on the outer breakwall of the marina...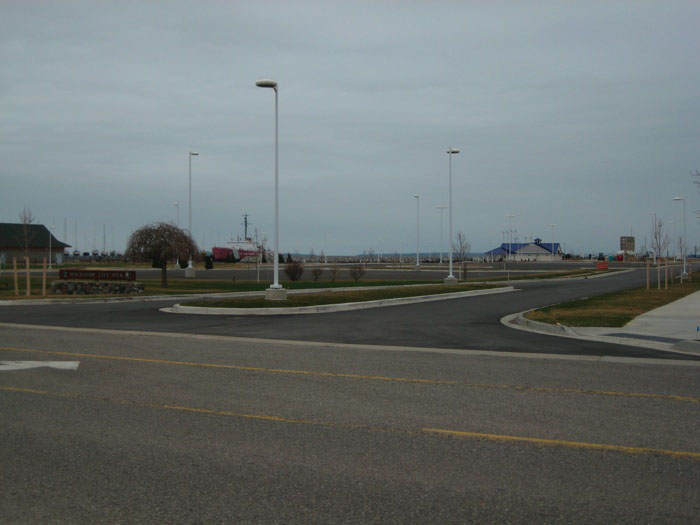 The large parking lot in the marina...